There's a secret to reducing your risk of fatal heart attack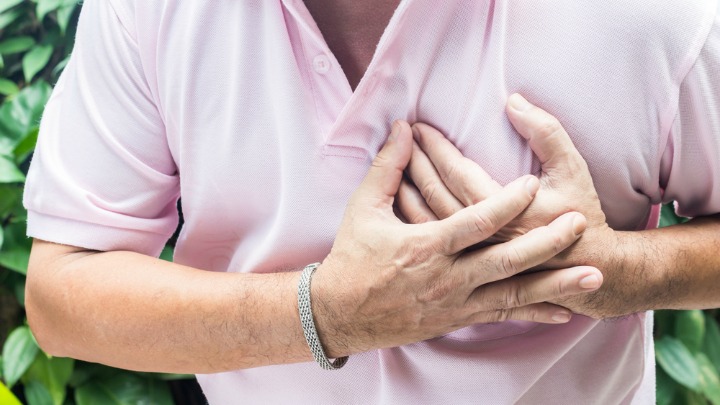 What do foods such as salmon, nuts, seeds and some oils have in common? They're all rich in omega-3 and could help lower you risk of suffering a fatal heart attack.
With estimates more than 350,000 Australians will have a heart attack in their lifetime, which occurs when a section of the heart fails to receive enough oxygen-rich blood, the latest research claiming that eating foods rich in omega-3 fatty acids will reduce your risk by up to 10 per cent is certainly positive.
Omega-3s are the essential fatty acids you need for some body functions including blood clotting, digestion, muscle activity and cell division and growth. The only way you can get omega-3 though is through food.
Studies have long questioned the heart benefits of omega-3s, with suggestions fish oil supplements (said to be full of the fatty acid) does not lower your risk of a heart-related event.
Researchers from around the world came together and pooled the findings from 19 large studies from 16 countries (including Australia, the United States and the United Kingdom) and included 45,637 patients, measuring blood tissue levels of omega-3 in relation to heart disease over time.
Ad. Article continues below.
What they found was that plant-based and seafood-based omega-3 fatty acids were associated with approximately 10 per cent lower risk of heart attack.
Lead researcher Liana C Del Gobbo, a post-doctoral research fellow at Stanford University of Medicine in California, says the findings provide a comprehensive picture of how omega-3s might influence heart disease.
He says across the studies the findings were consistent by age, gender, race, the presence of absence of diabetes, and whether or not aspirin or cholesterol-lowering medications were in use.
Senior author doctor Dariush Mozaffarian from Tufts University in Boston says that some but not other trials of fish oil supplementation have shown benefits, which creates uncertainty about the cardiovascular effects of omega-3s, however "our results lend support to the importance of fish and omega-3 consumption as part of a healthy diet," he says.
Foods rich in omega-3 include walnuts, pecans, hazelnuts and vegetable oils. While most fish contain some level of omega-3 fatty acids, anchovies, herring, salmon, sardines, trout, and mackerel contain the highest amounts.
The research was published in JAMA Internal Medicine.
Would you want to change your diet to get more omega-3s and lower your risk of heart attack? What do you think about this research?