The weird drill that can help your back pain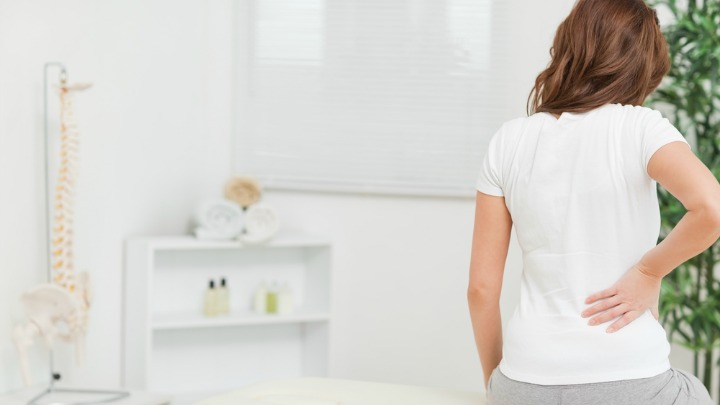 This little exercise is designed to target all the tight tissue in your trunk and in turn provide you with instant relief.
According to Kelly Starrett, the author of Becoming a Supple Leopard and creator of MobilityWOD.com, this drill may help relieve your lower back pain.
Lower back pain is very common among adults and is often caused by overuse and muscle strain or injury.
Read more: Experts say there's a simple way to deal with lower back pain. Will you try it?
All you need is a medicine ball (or a soccer ball or a volleyball). Place the ball under your stomach and breath in and out. Starrett says you'll be targeting the soft tissues of your trunk muscles and you should experience release of the tight areas from the bottom of your rib cage to your pelvis. He says it should also reset your spine if you've spent time heavy lifting.
Ad. Article continues below.
Starrett says the goal is to breathe all the way in before breathing all the way out.
He says you should spend at least 5 minutes doing this exercise, breathing in and contracting your muscles around the ball and then releasing them as you breathe out.
Read more: The yoga poses to relieve your lower back pain
Do you suffer from back pain? How has it affected your mobility? What exercises and activities do you recommend to get relief?