The way you consume fruit may be bad for you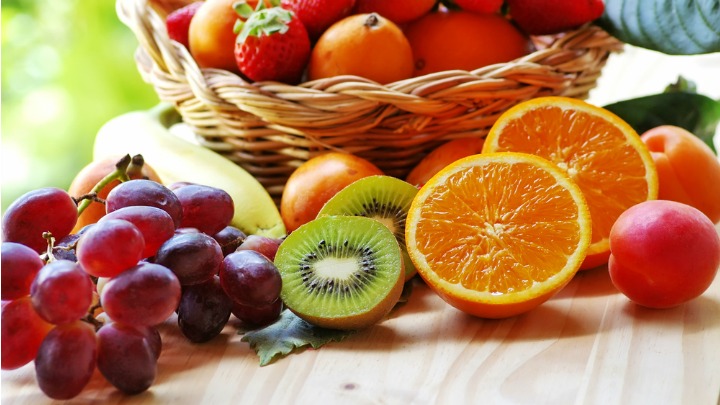 Most of us know eating fruit daily is a great way to try to stay healthy, with the Australian Guide to Healthy Eating encouraging us to eat two serves a day.
Eating fruits regularly helps to prevent major diseases such as heart diseases, certain cancers, diabetes and obesity. It can also improve brain health.
However, fruits vary in nutritional quality. In peaches, plums and apricots, there is more glucose than fructose. The opposite is the case in apples and pears. If we look at vitamin C, relatively high amounts are found in strawberries and citrus fruits compared to bananas, apples, peaches or pears.
According to a recent study, higher consumption of some whole fruits, especially blueberries, grapes and apples, significantly reduced the risk of developing type-2 diabetes. But eating oranges, peaches, plums and apricots had no significant effect.
Unripe bananas contain higher levels of resistant starch, which reduces the risk of bowel cancer. The amount of resistant starch decreases during the ripening process, therefore increasing your risk of bowel cancer.
Ad. Article continues below.
Eating whole fruit rather than drinking juice appears to be linked to better health. Additionally, those eating whole fruit appeared to have a lower risk of developing type 2 diabetes, although other studies suggest juices with added sugar may be the real problem.
While many diets suggest eating a fruit bar or a snack bar to stave off hunger and maintain health, a recent review by Choice has found that big-brand snack bars with images of fruit on their packaging contain minimal actual fruit ingredients and often fail to disclose added sugars.
One of the lowest-ranked snack bars in the review was Aldi's Hillcrest Chewy Muesli Bars in Strawberry & Yoghurt flavour. In another example, Choice found Kellogg's K-Time Twists in Raspberry and Apple claimed to have "raspberry and apple fillings" however they contained no actual raspberry, rather raspberry juice concentrate and 2 per cent apple.
Healthier snack bars recommended included Goodness Superfoods Better for U Cereal Bars Wild Berries and Yoghurt, Uncle Toby's Farmer's Pick Roasted Macadamia & Almond and Emma & Tom's Chia Bar Cacao.
What form do you consume fruit in?