The UK has reclassified this common anti-inflammatory drug, so why haven't we?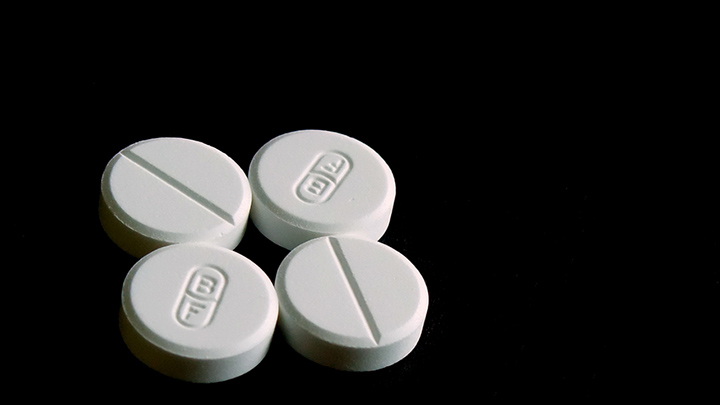 Diclofenac is an anti-inflammatory drug used by millions of people all around the world. It is found in common medications like Cataflam and is sold over the counter here in Australia. Until this week, it has also been an over the counter drug in the UK but recent research has found it relatively high risk and has reclassified it, making it prescription only. So why isn't Australia doing the same?
Research from Oxford University in 2013 found that for every 1,000 people with a moderate risk of heart disease taking 150mg of diclofenac for one year, about three would experience an avoidable heart attack and one of those three would be fatal.
This is a significant risk for someone who takes the medication every day. The Medicines and Healthcare products Regulatory Agency said that anti-inflammatory tablets containing the drug carry a "small but increased" risk of heart problems. All pills containing diclofenac will require a prescription however the gels for topical use will still be available over the counter.
If it has been deemed unsafe for over the counter administration in the UK, then why haven't we done the same in Australia? In October 2014, the Australian Government Department of Health Therapeutic Goods Administration conducted a review of the risks associated with taking all non-steroidal anti-inflammatory drugs – this included ibuprofen, celecoxib, meloxicam and naproxen. They found that there were hepatotoxicity risks for diclofenac, which means damage to the liver.
Currently there is no immediate plans or action to change the administration of diclofenac, but the review did state that the labelling of both diclofenac and ibuprofen will be changed to state more clearly the associated risks and possible side effects of taking the drugs.
Ad. Article continues below.
It brings up a large question of risk versus reward for the users of diclofenac. Does the relief from pain and positive quality of life outweigh the risk of serious cardiovascular health complications? Anyone who takes any medication, prescription or otherwise is faced with this question but when the risks are considerably higher it becomes a little more difficult.
If you're concerned about taking anti-inflammatory medication, please consult your GP. 
Pharmacist, John Bell, Practitioner/Teacher, Graduate School of Health, University of Technology, wrote in to Starts at 60 with some information for readers who are concerned about the use of all NSAIDs… 
Ad. Article continues below.
Starts at Sixty, 
I am writing in response to your recent article, 'The UK has reclassified this common-anti-inflammatory drug, so why haven't we?' on the reclassification of the medicine diclofenac to prescription-only category in the UK.
As you have pointed out, diclofenac is one of a number of non-steroidal anti-inflammatory medicines (NSAIDs) which are widely prescribed, and some of which are available in pharmacies without prescription.
Long term use of all NSAIDs in prescription doses has been shown to increase the risk of heart attack or stroke, although the absolute risk is still very small. The risk is greatest for people with existing risk factors for cardiovascular (heart and blood vessel) disease. Long term treatment with any NSAID should only ever be under strict medical supervision.
Over-the-counter NSAIDs in Australia allow consumers access to effective medicines to manage short-term conditions painful conditions that may not require a medical appointment. For example, non-prescription oral diclofenac is available in pharmacies and intended for short term treatment only (a few days) of acute inflammatory pain, such as muscle strain and sprains. Scheduling of medicines in Australia takes into consideration how the medicines are intended to be used and the advice available on appropriate use at the point of supply.
Ad. Article continues below.
It is important to recognise that all medicines which provide benefit also carry some risk. This applies to both prescription medicines and non-prescription medicines; and applies whether the non prescription medicines are purchased from a pharmacy, a supermarket or a health food store.
Before initiating treatment with any medicine the suitability of such treatment should be discussed with your GP or pharmacist. This especially applies if you have an existing medical condition and/or are taking other medicines.
John Bell AM BPharm FPS FRPharmS
Practitioner/Teacher, Graduate School of Health, University of Technology Sydney
Principal Advisor Self Care Program Pharmaceutical Society of Australia