The things you should never buy on sale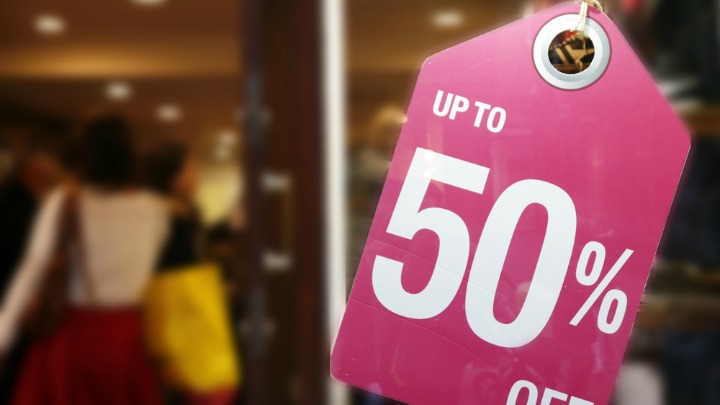 You love a good deal, but there are some cases where the savings just aren't worth it.
If the clearance or reduced sale items are likely to have a high impact on your health, then it's really not worth it.
We've compiled a list of the products you should avoid purchasing if they are marked down.
Mattresses
You mightn't think anything of it, but mattresses that are on sale or discounted could be because they are damaged or poorly made and the retailer wants to get rid of the bad stock. Sure, a cheap mattress is a good deal but you could also be setting yourself up for back pain and a bad night's sleep.
Before handing over your credit card (or hard-earned cash) make a few enquiries about why the mattress is discounted, and if discontinued be sure to check if the warranty still applies.
Ad. Article continues below.
Vitamins
While there's no harm in taking old vitamins, you won't be feeling their full effect. Just like medication that loses its effectiveness over time so too do your vitamins. Vitamins that usually have a discount could have been sitting on the shelf for a while, so you need to ask yourself if the saving you make in the hip pocket is going to be worth it in the long run… At least over the next month anyway.
Those 'use by' and 'best by' dates are a pretty good indication of when the dose begins to deteriorate.
Dented canned goods
If there's a clearance of badly banged up canned goods you'll want to think twice about making a purchase. The trouble with dented cans is that there is a risk of them being contaminated by bacteria, especially if the dings are along a seam.
Another no-go in terms of canned goods purchases? Swollen cans. Hopefully supermarkets are tossing these ones out because they could be contaminated with the microorganism that causes botulism.
Spices
You know how medicine loses its effectiveness after a certain period of time? So do spices. If you want the flavour of your food to be full, you'll avoid buying spices that are on special.
Fresh spices offer the greatest amount of flavour, and while there is nothing wrong with buying spices from your supermarket if the price is reduced there's a good chance it's been sitting on the shelves for six months or more. Not quite the bargain your were hoping for.
Are there items on your shopping list you'd never buy on sale? What do you look for when wanting to find a bargain?
Important information: The information provided on this website is of a general nature and for information purposes only. It does not take into account your objectives, financial situation or needs. It is not financial product advice and must not be relied upon as such. Before making any financial decision you should determine whether the information is appropriate in terms of your particular circumstances and seek advice from an independent licensed financial services professional.