The simple diet change that lowers your risk of depression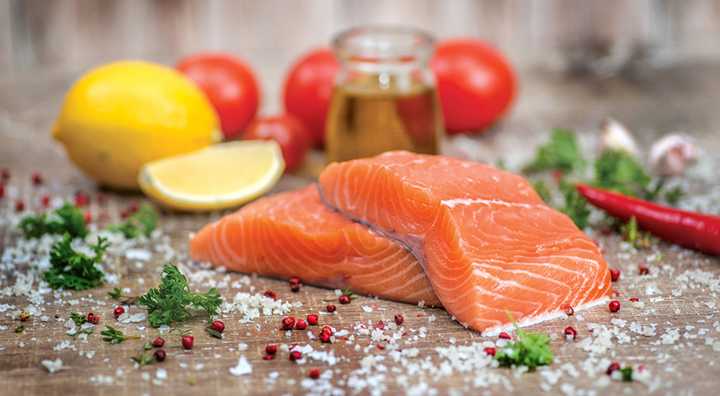 New research has shown that we all should eat more fish, and those who do have a 17% lower risk of suffering from depression.  It is in line with other research that shows wholesome foods full of fibre are also likely to protect you from the black demon.
Ad. Article continues below.
The study is featured in the Journal of Epidemiology & Community Health, and analyses the feel-good effects of eating fish as measured by diagnosis of depression, the meeting of criteria on depression rating scale or the use of an antidepressant.  The conclusion came from a critical review of 26 different studies conducted over a 14 year period between 2001 and 2014 and showed that fish consumption directly affected the risk of depression by 17%.  Other correlating evidence says that the omega-3 fatty acids found in fish might modify dopamine and serotonin levels and could be behind the fishy results.
It is controversial, but evidence is growing in the scientific alignment of diet with the management of mood and depression.  The results of this research suggest that high intakes of fruit, vegetables, fish, and whole grains may be associated with a reduced depression risk and the report calls for more research to be done in this area.
A healthier diet overall might be the reason for the results some researchers say, while others point to omega 3s reducing inflammation, and therefore improving happiness.
Have you ever considered whether eating more fish, or eating a wholesome diet makes you happier?