The push for over-60s to work longer isn't all about financial security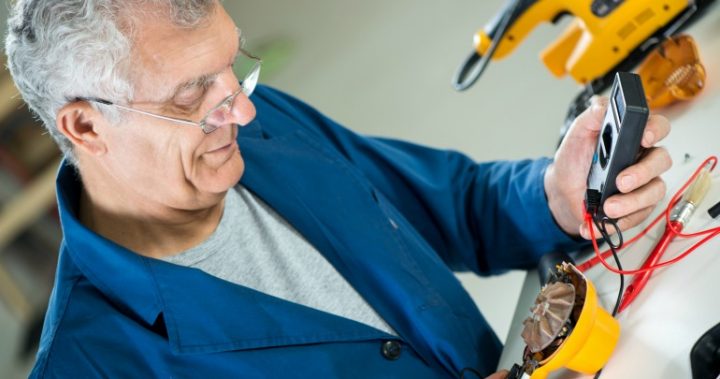 Realistically, retiring at the age of 60 isn't an option for most people. A study released earlier this year found that as many as three in 10 over-60s are still in full-time work and a great many of you are struggling to make ends meet.
However, recently baby boomers were encouraged to stay working longer for an entirely different reason… Your health.
According to professor Dame Sally Davies, if you are approaching retirement you might want to consider working late into your 60s and beyond because it will help keep you healthy.
Dame Sally has published a major report titled Baby Boomers: Fit for the Future on the health of baby boomers and says, "People are living longer than ever and so retirement presents a real opportunity for baby boomers to be more active than every before."
She says it is your opportunity to take on a new challenge, and is by no means the start of a 'slower pace' of life for many.
Ad. Article continues below.
"Staying in work, volunteering or joining a community group can make sure people stay physically and mentally active for longer. The health benefits of this should not be underestimated," Dame Sally says.
There is no longer a 'retirement age' in Australia, though many people choose to retire when they become eligible for the Age Pension. At present, the Age Pension age is currently 65 for both men and women though that is set to rise to 65.5 in 2017 and then progressively it will reach 67 years by July 2023.
If the Federal Government gets its way, you'll be working until you are at least 70 before you can get the Age Pension.
Read more: What we could learn from this country when it comes to retirement
When the Australian Institute of Health and Welfare's Australian Health 2016 report was released earlier this year it revealed life expectancy for men had risen from 47.2 years in 1890 to 80.3 years, while women would live to their mid-80s (84.4 years to be exact) — and increase of around 66 per cent since 1890.
Ad. Article continues below.
While you're likely to live longer, chronic diseases are also becoming more common. Chances are you might have arthritis, heart disease, back pain, diabetes or dementia, which are said to be the most common illnesses in the over-60s.
It means that you are spending more on your health than other things, therefore if staying in work — be it full-time, part-time, volunteer or through community groups — is said to be beneficial for your health is it not something you should be considering?
There are multiple studies that show staying socially and intellectually active will ward off the risk of your developing dementia, and being physically active can limit the likelihood of you suffering some form of cancer or heart-related disease, not to mention giving obesity a good kick to the kerb.
There are challenges for those wanting to remain in employment in your senior years though.
Australia has been pretty slow to recognise that millions of older Australians are keen to stay in the workforce but are often forced out of it by discrimination.
Ad. Article continues below.
The Australian Human Rights Commission set about tackling the attitudes of society towards the older generation still keen to remain in employment, especially as it believes workplaces are likely to depend on older workers increasingly.
It is expected that by the year 2041 around 21 per cent of the total workforce will be made up of people aged over 60 years.
Employers have a role to play in providing good quality work that will support you taking advantage of the health benefits staying in the workforce provides.
That said, should you be forced to work longer?
There are various motivations for people over 60 wanting to work past retirement age, but those of you who have either worked in or still work in physically demanding jobs (think construction for example) might not want to stay working for longer.
Perhaps we'll leave it to 89-year-old Joe Bartley, an ex-serviceman in the United Kingdom who took out an ad in his local paper: "Work wanted. Senior citizen 89 seeks employment in Paignton area 20hrs+ per week. Still able to clean, light gardening, DIY and anything. I have references. Old soldier, airborne forces. Save me from dying of boredom!"
Should people keep working into old age to stay healthy? What do you think of this advice? Share your thoughts with us.
Important information: The information provided on this website is of a general nature and for information purposes only. It does not take into account your objectives, financial situation or needs. It is not financial product advice and must not be relied upon as such. Before making any financial decision you should determine whether the information is appropriate in terms of your particular circumstances and seek advice from an independent licensed financial services professional.