The other side of breast cancer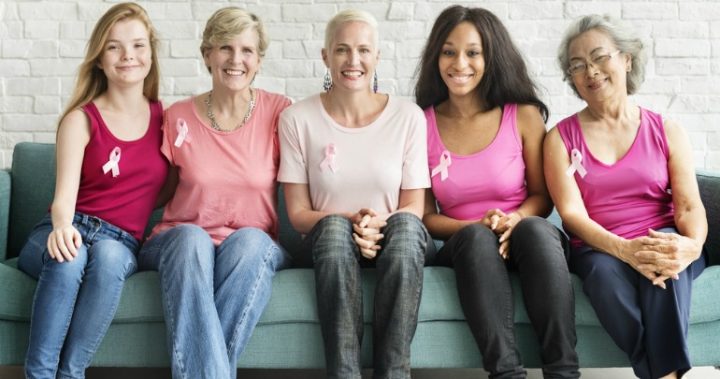 Around 15,050 women are diagnosed with breast cancer in Australia every year and while we hear a lot about cancer awareness and how to detect the disease, it's often the more personal stories that hit home the most.
Like all cancers, breast cancer can be a harrowing and difficult disease to come to terms with. Women have told stories of feeling like they had lost control and that their bodies had betrayed them.
There are the usual side effects, like hair loss or a complete loss of appetite, but there are also things like early on-set menopause, weight gain, hot flushes and joint pain that are often less vocalised.
For women who have one or both of their breasts removed, there is the stark reality of having to come to terms with part of your body being taken from you – something many say they struggle to deal with.
Amongst the negatives though, there are stories of hope and of love. The husbands who rise to the occasion and take care of their wives; the friends who organise catch-ups and make an effort to treat you with the same love and good-natured humour they always have; and for some it is even the parents, who although they are ageing themselves, step back into their role of champion and caretaker.
Ad. Article continues below.
Some women shared their stories with Breast Cancer Network Australia, where they opened up and gave honest accounts of their experience with the disease.
Leanne from Western Australia said that unlike her many of her fellow survivors she had not found strength from overcoming her disease.
"I have no breasts any more – just scars. My hair is short and there's not much of it. I don't feel sexy or feminine and every time I try to do some exercise to lose weight, I am overcome with hot flushes, joint pain and heart palpitations that really scare me," she said.
"I would love to feel like 'celebrating' my surviving this diagnosis but deep down I can see all the ways that it has changed my life – not for the better.
"I am no longer fit, healthy or attractive, and that is not making me feel empowered. I admire, however, all those wonderful women who are fighting, have survived and are making a difference in their own or in other people's lives. I just wish it could be me."
Ad. Article continues below.
Maureen from Queensland said that losing her first breast was difficult, but losing her second was empowering.
"As the days and months passed I became more and more depressed trying to mask my absent breast with a padded bra," she said.
"Two years later and the surgeon agreed to remove my right breast. As soon as I woke from the operation I was at once relieved and excited by my new look. I might not have any breasts but I feel great.
"At 62 years old I am not interested in having reconstructive surgery, in fact I am quite enjoying my new body."
It's the human side of dealing with the aftereffects of breast cancer that can sometimes get lost in the dialogue, with so much discussion focussed on treatment instead.
These women shared their stories in the hope they would encourage others to speak out and join the conversation.
Have you been through breast cancer or another type of cancer? What was the experience like for you?