The new reality of breast screens: fast, free, friendly and female
Sponsored Content
Health
1 year ago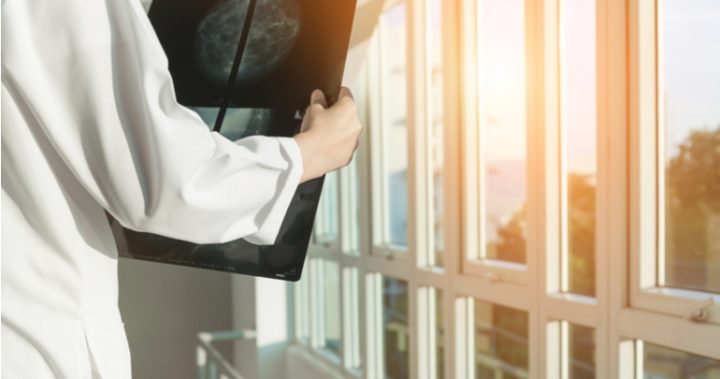 When Jacqueline Comber's daughter told her it was time to book an appointment for a breast screen, she was apprehensive to say the least.
It had been more than a few years since her last screen and memories of the somewhat uncomfortable experience had made her dubious about going back.
Jacqueline, 55, had her first screen in her 30s after finding a small lump in her breast. While the lump thankfully turned out to be a swollen gland rather than cancer, the process left her nervous of returning.
Things have certainly changed now though.
"I was a bit apprehensive, but it's not what it used to be," Jacqueline says of her most recent experience with BreastScreen Queensland.
"The staff were all so nice and they make sure you feel comfortable. They'll talk you through the process and explain what's going to happen and what you're going to do."
Jacqueline booked her appointment online using BreastScreen Queensland's online booking service.
"It was extremely quick and easy and only took me a few minutes," she says.
Once she got to the appointment, the screen itself was just as simple.
"The exam was easy and took about 10 minutes to complete," she explains.
As with all breast screens, a female technician guided Jacqueline through the process and made sure she felt confident and relaxed.
"They tell you what's going to happen and what position to be in and if it does start to get uncomfortable you can tell them to stop. They'll pause and give you a moment to adjust.
"They weren't in your face or rushing you through; it was less clinical than it used to be."
Jacqueline had a melanoma removed a few years ago and because of that her daughters were insistent on her getting screened for breast cancer. Their encouragement has changed the way she thinks about breast screens and now she's encouraging other women aged 50-74 to get screened, too.
"I was worried before I went, but it's not scary at all," she says.
"You might feel a bit of pressure, but it's nothing too painful and the women who work there are all very personable.
"If you have any fears, you ask and they'll explain it to you."
She says the most important lesson she learned throughout the process is "to stay on top of it".
"Don't delay it because the delay can be life threatening.
"If they don't find anything that's great, but they can spot things that are so small and the sooner they find it the better off you are."
Queensland Health recommends all women aged 50-74 attend a breast screen once every two years. If you feel a lump or notice any changes in your breasts, visit your doctor for a consultation.
Have you had a breast screen since turning 50? How did you find the experience?