The new, addictive tool improving over 60s fitness - the fitbit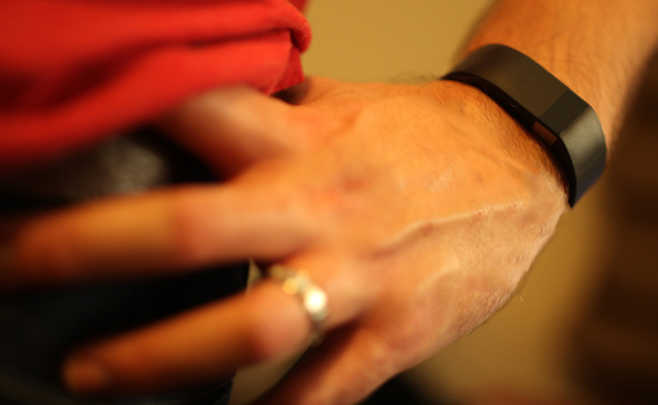 I rocked up at my Father's house a few weeks ago for a visit and he proudly showed off his new technology purchase, a Fitbit.  And his story about it to me was so impressive that I had to share with you.  I preface the story with the fact that my dad is an avid runner.  At 67 he has run 5-10kms a day for my whole life and only ever changed this up when an injury didn't allow for it.   Even at the busiest times in life he would rise earlier to fit in his exercise.  Now, having just retired late last year he is dedicating his life to his wellbeing.  And the fitbit is his new tool in measuring and monitoring his efforts.  He bought it after two of his closest friends popped in for dinner and each wore one in great excitement.  "Their kids in London sent them each one" he said to me with a wry grin.  "And they look terrific!" he said
"Look at this," he said to me proudly holding out his arm to show me a piece of technology he had bought before me, the early adopter of the family.   "It's a Fitbit. You synch it with your computer, and it tracks your physical activity."
I leaned in and took a good look.  I had only seen these things on the arms of others in the business community and frankly haven't had a lot of time to stop and ask about them since starting Starts at 60.  (It's been pretty busy round here and exercise definitely took a second priority).  "It's like a pedometer but offers greater motivation" and apparently, it is addictive (in a good way).  "It measures your steps and your sleep".
Ad. Article continues below.
"The goal is to take ten thousand steps per day, and, once you do, it vibrates, and at significant milestones after that you get "badges"" he said, "but for me I get much more out of it".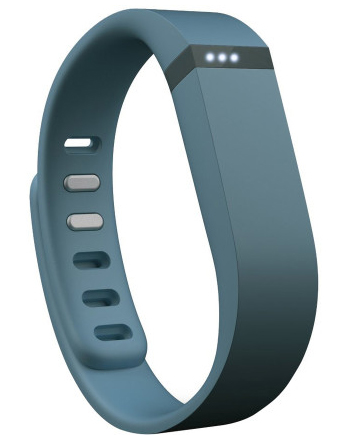 As I mentioned, my father has always been mildly health and fitness obsessed, so armed with a  tool of great measurement he is even more empowered.  His fitbit is his digital trainer, egging him on.  He'll come back from his daily run, commit to his daily routine, and then as the close of the day nears, take a reading from his fitbit on the computer to find that he has only taken 28,000 steps and that, if he went for a twilight stroll with his wife he could get to 31,000.  He loves it… another excuse to add a little bit more to his obsessive exercise and good health regime.  And when he is travelling and out of his routine, it helps him to see whether his body is getting enough exercise.
Ad. Article continues below.
I have heard of other people who don't really get the purpose of a fitbit.  One of my friends bought one and used it for a while, but when it ran out of battery they took it off, threw it in a drawer and didn't bother to recharge it.  The exercise components of their life were self-monitored if monitored at all and they didn't need or want a device to tell them when they were underperforming.
But for my father, since getting his fitbit, he has been more consistently out and about, not that 22,000 steps a day he was already taking isn't enough; but that he loves a challenge to egg himself on a little more.  He has started taking afternoon strolls in addition to his morning walks, or when travelling stepping out for a run despite being in a difficult place to do so.  He feels he has to compete with his previous performance levels.
And his fitbit journey has been much like an addiction as I mentioned above.  He started out being satisfied with 25,000 steps, but now, he strives for 40,000. Every step counts and he is, at 67 thriving from the benefits, even if it is just a little wristband that makes you think a little differently.
Interestingly, when I was searching these out, I also found reference to them being a great way to monitor an elderly relative's movement from afar being that you can track movement and sleep via a computer link.  Interesting huh!
Have you contemplated a fitbit or had your friends tell a story about them? 
Ad. Article continues below.
We took the time to look up the fitbit in various retailers online.  David Jones is currently selling them for $118 each http://bit.ly/ZLbUT1
and Amazon is selling them for $98.28 http://amzn.to/1yGkZeX