The long-lasting grapefruit and rose lotion you can make at home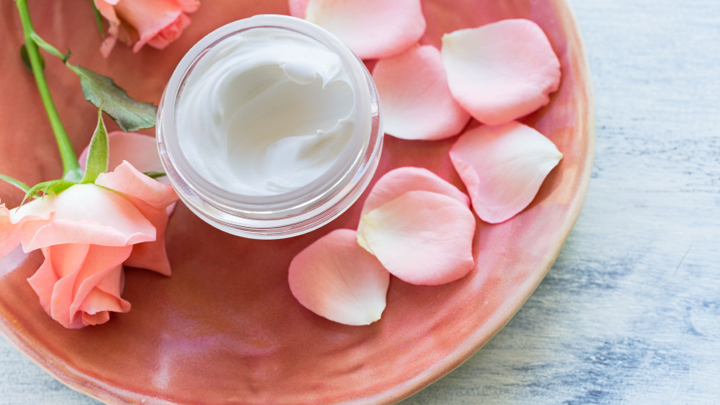 This beautiful, luxurious, but easy to make lotion will have you converted, especially after the harsh winter months we've just had.
It's great to know what's going on your face and body, so with this recipe you'll know exactly what you're applying – it's all preservative and chemical free!
Coconut oil and grapeseed oils are great for all skin types and are packed with antioxidants, helping to regulate your natural oils.
Rosehip oil is well known for its healing properties and works wondering on sensitive skin.
Here's how to make your new favourite lotion!
Ad. Article continues below.
Ingredients
½ cup extra virgin coconut oil
½ cup grapeseed oil
1 tbsp cocoa butter
1 tbsp rosehip oil
1 tbsp of vitamin E
2 1/2 tbsp yellow beeswax
1/4 cup aloe vera gel
1/4 cup distilled water
12 drops of rose essential oil (can skip this step if you like)
Method
Combine the coconut oil, grapeseed oil, cocoa butter, rosehip oil, Vitamin E and beeswax into a metal or glass oven-proof bowl on top of a small saucepan filled with boiling water.
Stir the mixture until melted, then take it off the heat and allow it to cool.
In a separate bowl, mix the aloe vera gel and the distilled water.
Pour your cooled mixture into a large bowl. As you blend, slowly pour the aloe vera/distilled water mixture in. Blend for a few minutes, then add your essential oils.
Blend until your lotion is the consistency of a cold cream. This can take 5-10 minutes.
Spoon your lotion into jars or plastic containers.