The little pink pill to make women go go go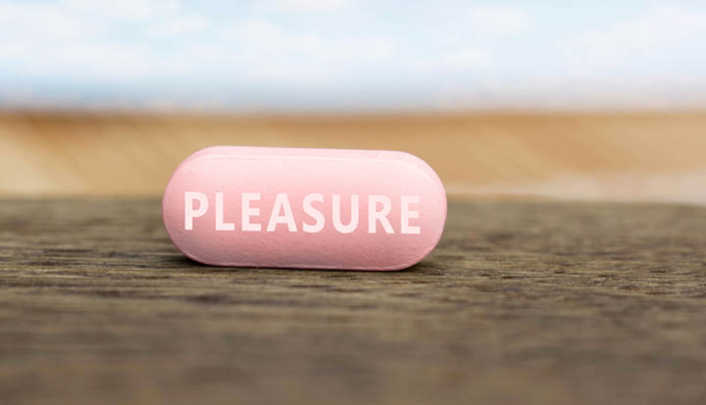 A new little pink pill became available in the USA over the weekend that will help women who battle low libido.  But word already is getting about that it might not be what people are dreaming of.  The drug is called Addyi and it has arrived with some pretty solid objections to its effectiveness.
According to Mashable, the US FDA rejected the drug twice, once in 2101 and once in 2013.  There is some debate that on the third time, the drug could have been passed due to its strong lobbying of the board, using women and womens groups to shout their demand.
"Many argue the promotional push overstated the drug's minimal effectiveness, misrepresented clinical trials to downplay side effects, unduly influenced members of Congress and otherwise flouted the theoretically science-based vetting process for drugs," says Mashable's article.
Addyi is a medication that women can take daily to assist them with their libido.  It cannot be taken with alcohol or other drugs and it has a swag of side effects.
Amanda Parrish, a 52-year-old woman who participated in a clinical trial of the drug for eight months, said to Time Magazine that her sex drive started to improve after about two weeks.
Ad. Article continues below.
"It brought me back to where I was. Before long, I was the one suggesting we skip dessert and go back home to bed."
For all its side effects and failings it is being hailed by the American media as the first step in better treatment of women's sexual and libido issues knowing they havebeen ignored while mens' issues have been offered for over a decade.  daily medication that can't be taken with alcohol or certain other drugs, and possible side effects could limit its appeal. But experts believe those restrictions could spur development of better treatments for women's sexual problems after more than a decade of neglect by most of the world's large drugmakers.
"This is the first time that a drug, for either men or women, has been approved strictly to increase sexual desire,"Kim Wallen, a psychology professor at Emory University said to NBC. "That legitimizes many other drugs that are in development."
Before it was approved, the drug had many critics, and they have not gone  away.  In fact, there are many medical experts who suggested the drug didn't work and could even be dangerous to women who took it.
"In the end, the company, Sprout Pharmaceuticals, came up with just enough data to show the drug could help women, adding on average about one satisfying sexual encounter a month. The FDA reluctantly approved it, imposing an unusual number of restrictions on who can prescribe the drug and how they can prescribe it," says an NBC report.  "The FDA is requiring a strong warning to women that they should never drink alcohol while taking the drug and stressing the risk that it can cause sudden fainting — a special danger for drivers".
And it leaves the question – would you take a libido drug knowing these risks?  Or would you continue to battle with issues instead?