The juice that is as effective as blood pressure medication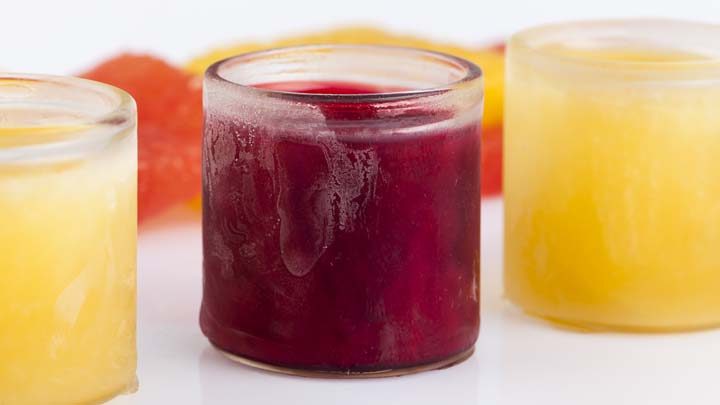 When we think about reducing blood pressure, we don't immediately think cherries…but we should. New research has shown the benefits of drinking tart cherry juice for hypertension.
Ad. Article continues below.
According to a study from Northumbria University, Newcastle, drinking tart Montmorency cherry juice significantly reduces high blood pressure at a level comparable to that achieved by medication.
The findings, which were published in The American Journal of Clinical Nutrition this week, found that men with early signs of hypertension saw a 7 per cent reduction in blood pressure after drinking Montmorency cherry concentrate when compared to drinking a fruit-flavoured cordial.
Researchers from Northumbria University's Department of Sport, Exercise and Rehabilitation studied 15 participants that had blood pressure readings of at least 130/90 mmHg, meaning they were at higher risk of experiencing hypertension and heart disease.
Participants were told the study was investigating the effect of a fruit juice on their heart and were given either 60ml of a Montmorency cherry concentrate or the same amount of a fruit-flavoured cordial.
Blood pressure and blood samples were taken before the subjects drank the cherry concentrate and blood pressure was measured every hour. Over the following eight hours, blood samples and a series of other cardiovascular screening tests were taken again on a regular basis.
The researchers found that the participants who were given the cherry concentrate saw a great reduction in their blood pressure in the three hours after consuming the drink.
Past studies have shown that a reduction of between 5-6 mmHg over a sustained period has been associated with a 38 per cent reduced risk of stroke and 23 per cent reduced risk of coronary heart disease, reports Science Daily.
What was more impressive was those participants with the highest blood pressure levels saw the most benefit from the cherry drink.
Lead author and Lecturer in Sport and Exercise Nutrition, Karen Keane, explained: "The majority of cardiovascular disease is caused by risk factors that can be controlled, treated or modified, such as high blood pressure, cholesterol, obesity, tobacco use, lack of physical activity and diabetes. Raised blood pressure is the leading cause of deaths from cardiovascular disease, yet relatively small reductions in blood pressure can have a large impact on mortality rates.
"The magnitude of the blood pressure lowering effects we observed was comparable to those achieved by a single anti-hypertensive drug and highlights the potential importance that Montmorency cherries could have in the effective management of high blood pressure".
Prof. Glyn Howatson, research leader and Professor in Human and Applied Physiology, added: "This is the first study to investigate the acute effects of Montmorency tart cherry consumption on blood pressure, arterial stiffness and microvascular vasodilation in males with early hypertension. This exciting set of data complements a growing body of research to show that eating the right sorts of foods can provide potential health benefits.
"We believe these benefits might be linked to the combined actions of some of the plant compounds within the Montmorency concentrate and the positive impact they exert on vascular function".
Tell us, will you try cherry juice?
Editor's note: Please consult your doctor before making any changes to your dosage or medication. This is information only.