The government wants to us to pay more for treatments we all need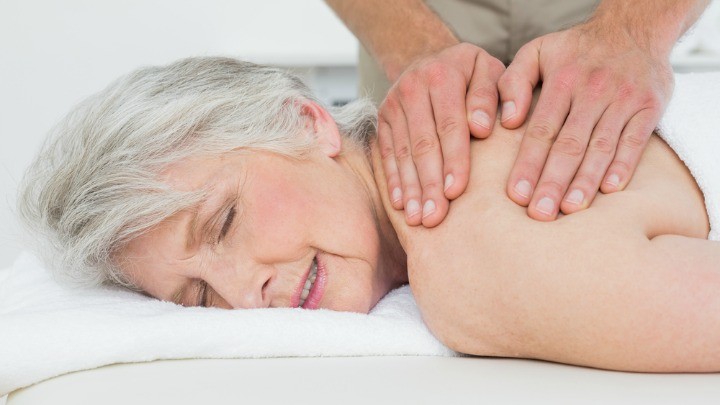 Massage, yoga and pilates are some of the most common ways we ease our aches and pains but, according to the government, they don't work.
The Department of Health released its final report from the Review of the Australian Government Rebate on Private Health Insurance for Natural Therapies and declared that the following 17 natural therapies are not "underpinned by a credible evidence base that demonstrates their clinical efficacy, cost-effectiveness and safety and quality".
This means it's likely these treatments and therapies will be stripped of the government-funded rebate and will consequently go up in price, even for those who are already paying private health insurance.
The 17 natural therapies that were under scrutiny in the review are:
Alexander Technique
Aromatherapy
Bowen therapy
Buteyko therapy
Feldenkrais
Herbalism
Homeopathy
Iridology
Kinesiology
Massage therapy
Naturopathy
Pilates
Reflexology
Rolfing
Shiatsu
Tai chi
Yoga
Ad. Article continues below.
"In most cases the quality of the overall body of evidence was not sufficient to enable definite conclusions to be drawn about the clinical effectiveness of the therapies," the report says.
"For a few modalities (Alexander technique, massage, tai chi, yoga) there was evidence, which was graded as low to moderate quality, that these natural therapies may improve certain health outcomes for a limited number of clinical conditions."
Currently, if you have private health insurance you receive a government rebate of up to 39 per cent  to help cover the cost of your premiums. But the popularity of natural therapies has been increasing rapidly. Choice reports that over the past 10 years, benefits paid for natural therapies have increased 345 per cent.
Do you use natural any of these natural therapies? Will you still be able to afford them if the rebate is no longer applied?