The exercise found to be safe... unless you are over 60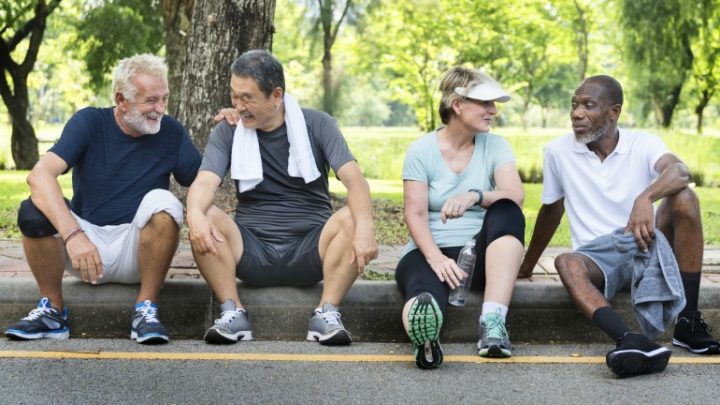 You all know how important regular exercise is as you get older and there's good news if you enjoy participating in yoga — it's relatively safe. However, a large-scale study conducted by the University of Alabama at Brimingham has found that if you're over 60 your risk of yoga-related injuries increases.
Increasingly popular across the globe, yoga participation in Australia has grown considerably in recent years and was said to be in the top 15 physical activities (not including walking) according to the Australian Sports Commission's 'Participation in Exercise Recreation and Sport in Australia' published in 2007.
In the United States, where the study was conducted, there are roughly 37 million Americans participating in the practice of yoga.
"Yoga injuries are relatively rare, and as you might expect, the incidence tend to rise with the age of the participant," Thomas Swain, a research assistant at the Center for Injury Sciences and first author of the study, says. "We did find that the injury rate is increasing over time, which may be a reflection of the increase in popularity of yoga, leading to an increase in inexperienced participants who do not take the necessary precautions to avoid injury."
The study found that individuals aged 45-64 has an injury rate of 18 per 100,000 while those aged 65 and older experienced an injury rate of 58 per 100,000. Overall there were 29,590 yoga-related injuries during the course of the study, and almost half of these injuries were to participants' trunk. Sprains or strains accounted for around 45 per cent of all injuries.
Ad. Article continues below.
"The incidence of fracture was highest in the older population, some three times higher than in the younger population," Swain says.
The study therefore concludes that having a qualified instructor lead you through a yoga session is all the more important if you are over 60. The authors also highlighted the importance of being physically capable of undertaking any sporting activity, such as yoga, before commencing.
"Talk to your physician before taking up yoga, be cautious, and recognise your personal limitations, particularly if you are over 65," Swain says.
Have you practised yoga? How did you enjoy it? What activities make up part of your regular exercise routine?