The everyday habit targeted by Cancer Council in graphic new ads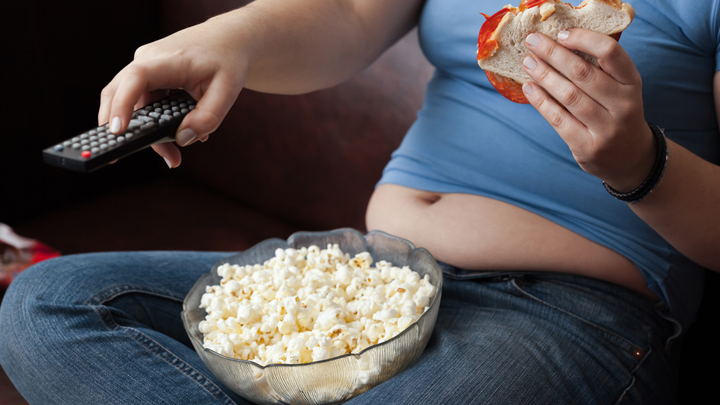 Are these the new cigarettes? A new TV ad by the Cancer Council is using shock tactics to stop 1 in 5 adults from this unhealthy habit.
If the ads look familiar, it's because they use the same imagery we've seen before in ads for smoking, complete with vital organs covered in fat.
The culprit? Sugary drinks, including soft drinks, fruit juice and energy drinks. The ad was released on Sunday and shows a man drinking cola, then zooming inside to show his organs coated in a thick fat.
Cancer Council Victoria chief executive Todd Harper experimented before the ad's release by drinking a 600ml bottle of cola.
"Within minutes my blood sugar level spiked and I started to feel jittery, but before long my energy levels dropped," Harper said in a statement, reports Huffington Post.
Ad. Article continues below.
"Sugary drinks such as soft drinks, energy drinks and sports drinks contain dangerously high levels of sugar which, as I experienced first-hand today, cause sudden and quite significant changes to your body".
Harper said the ad was made because one in five Victorians have sugary drinks on a daily basis, leading to toxic fat and an increased risk of developing type 2 diabetes, heart disease and cancer.
"We want people to understand that there is nothing sweet about sugary drinks", he said.
Heart Foundation Victoria research showed that the average Australian soft drink consumer drinks one 375ml can of sugary drink a day. It may not seem like a lot, but it can cause a yearly weight gain of 6.75kg.
"Sugary drink consumption is contributing significantly to our obesity crisis, with the average Australian soft drink consumer drinking the equivalent to one 375ml can of sugary drink a day — that's 14.6kg of sugar per year that our bodies don't need," director of cardiovascular health programs for Heart Foundation Victoria, Kellie-Ann Jolly said.
Ad. Article continues below.
"For decades we've been bombarded by sugary drinks advertising".
Take a look at the ad yourself and tell us, do you believe these tactics will work? Or is it too graphic to make an impact?