The drugs offering new hope in the fight against Alzheimer's disease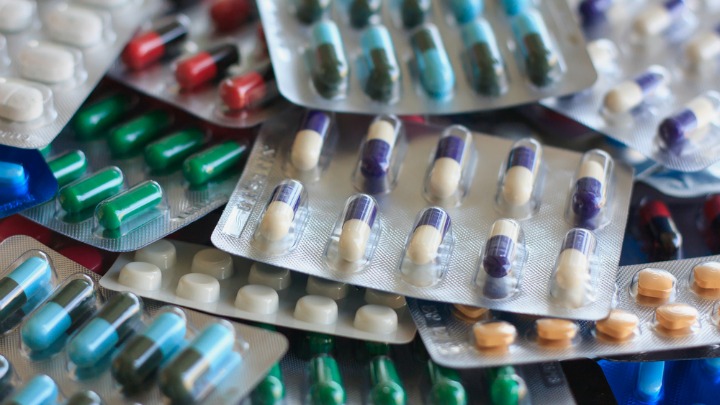 If you are one of the millions of Australians taking cholesterol-lowering medication you could also be protecting yourself against Alzheimer's disease according to a new study.
More than 400,000 patients from the United States were involved in the study and were required to take statins over a two-year period. At the end of the study it was revealed that the higher the use of those taking the medication the lower their risk of developing Alzheimer's disease within five years.
The study, published in the journal JAMA Neurology focussed on those aged 65 years or older for a total period of seven years.
It found that there was a 15 per cent lower incidence of Alzheimer's disease among women who were taking a high dose of cholesterol-lowering medication, while for men in the same category there was a 12 per cent lower risk of the disease.
There have been several studies in the past that have revealed a link between cholesterol and the beta-amyloid plaques that affect your memory and other brain functions, but the results have been varied — especially among ethnic groups and gender.
Ad. Article continues below.
On this occasion, the researchers from the University of Southern California suggest that "the right type of statin, for the right person, at the right time, may provide an inexpensive means to decrease the burden of Alzheimer's disease".
According to associate professor Michael Woodward — a dementia expert based at Austin Hospital and Melbourne University — the results of the study are quite exciting because cholesterol-lowering medication is among the most prescribed drugs in Australia.
"If we could reduce Alzheimer's by even 10 per cent, we would reduce the number of cases by tens of thousands in Australia," Woodward told the Sydney Morning Herald.
There are currently more than 350,000 in Australia with dementia, including at least one in 10 people over the age of 65 and three in 10 people over the age of 85.
Of course, more research will be required.
Are you caring for a loved on with Alzheimer's disease? Do you take cholesterol-lowering medication? What do you think about this research?