The drink you need to have when you're having a drink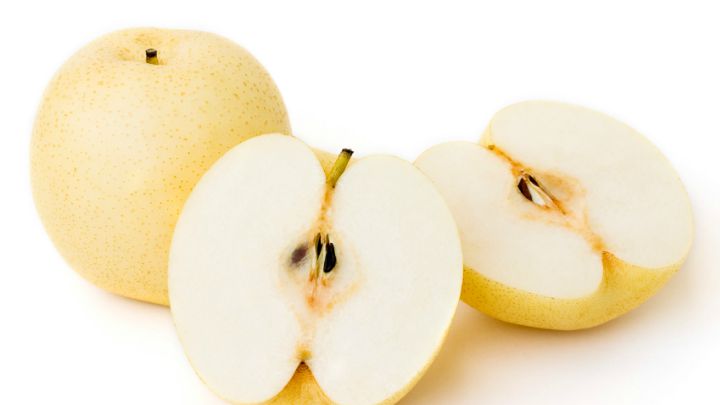 We're not suggesting for a moment that you, dear reader, would ever drink irresponsibly. But…just say you knew you were going to have more than one glass of your favourite tipple, and just say you don't want to wake up with a furry mouth, aching head and queasy tummy, then you can take a pre-emptive strike.
A new CSIRO study has found what could be the hangover cure that people have been searching for for time immemorial.
The magic ingredient is… Asian pear juice.
Researchers found that the juice of Asian fragrant pears, also known as nashi pears, significantly reduced hangover symptoms the next day.
Participants in the study were given a cup of nashi pear juice (220 mL). As well as reporting fewer headaches and nausea, plud less sensitivity to light, tests showed the participants suffered less memory loss than normal after a few drinks.
Ad. Article continues below.
The biggest improvement, Fox News reports, was seen in the fruit's ability to improve levels of concentration.
Asian pears are extremely juicy and a crisp. Scientists believe they also contains unique enzymes that could speed up alcohol metabolism and slightly inhibiting alcohol absorption. Nashi pears also lower levels of the toxin blood acetaldehyde, which is known to make hangovers worse.
To get the benefits of the refreshing fruit juice, however, you'll need to plan ahead. The participants in the study didn't enjoy the same benefits when they drank the pear juice the day after the drinking session; it must be consumed before you pour that first glass of wine.
Tell us, will you be enjoying a few glasses of something this weekend? And if you ever do accidentally get a hangover, what's your proven cure?