The daily supplement that could be causing falls in over 60s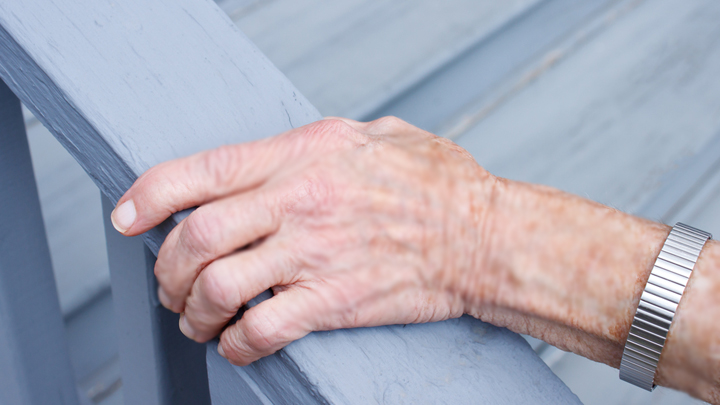 Many doctors recommend Vitamin D to strengthen your bones and prevent falls, however new research published in JAMA Internal Medicine says its the contrary. 
While higher monthly doses of vitamin D do not appear to improve the function of lower extremities, they may increase the risk of falls in senior patients, the new study states.
In Australia, fall-related hospitalisation is particularly common among older people. In 2011–12, 96,385 people aged 65 and over were hospitalised for a fall-related injury—three and a half times as many cases as 45–64 year olds. 
Ad. Article continues below.
For years, vitamin D deficiency has been associated with poor physical performance; meanwhile, impaired lower extremity function is a major risk factor for falls, injuries and a loss of autonomy.
The guidelines for vitamin D supplementation is based on evidence that muscle weakness is a feature of clinical vitamin D deficiency.
Previous research has also suggested that the vitamin D receptor is expressed in human muscle tissue, and in turn can help promote muscle fibre reactions that prevent falls.
To investigate whether high-dose vitamin D could help lower the risk of functional decline, Dr. Heike A. Bischoff-Ferrari, of the University Hospital in Zurich, Switzerland, and coauthors conducted a 1-year, randomised clinical trial involving 200 men and women aged 70 or older who had previously fallen. At the beginning of the study, 58% of the participants were deficient in Vitamin D.
Ad. Article continues below.
Participants were divided into three study groups: 67 people in a low-dose control group who received 24,000 IU of vitamin D3 per month, 67 people who received 60,000 IU of vitamin D3 per month, and 66 people who received 24,000 IU of vitamin D3 plus calcifediol per month.
The study measured improvement in lower extremity function, achieving 25-hydroxyvitamin D levels of at least 30 ng/mL at 6 and 12 months, and reported falls.
Findings showed that doses of 60,000 IU and 24,000 IU plus calcifediol were more likely to result in higher vitamin D levels but they were associated with no benefit to lower extremity function.
Interestingly, during the 12-month treatment period, 60.5 per cent of the participants experienced a fall, including the vast majority taking high doses. In contrast, only 47.9 per cent of those taking less vitamin D experienced a fall.
The researchers note that the higher dose confers "no benefit on the prevention of functional decline and increased falls in seniors 70 years and older with a prior fall event."
Ad. Article continues below.
They conclude: "High monthly doses of vitamin D or a combination of calcifediol may not be warranted in seniors with a prior fall because of a potentially deleterious effect on falls."
The team also calls for further research to confirm the findings.
Editor's note: Consult with your doctor before discontinuing any medicines or supplements.
Share your thoughts below.