The common supplement that could reduce your risk of all cancers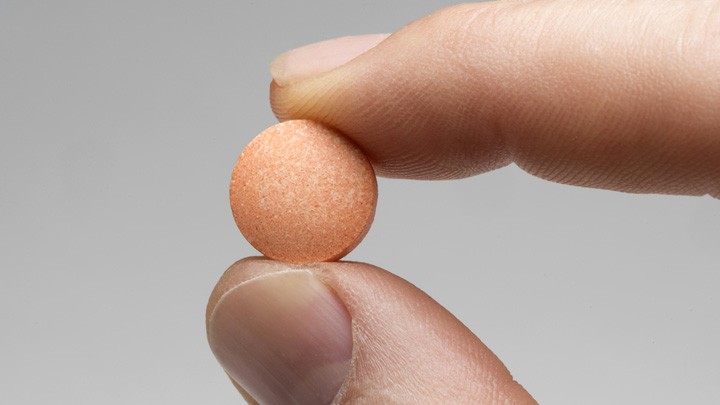 You can find it at any chemist or health food store but it seems not everyone has been harnessing the benefits of Vitamin D. The naturally derived vitamin has now been found to help prevent cancer… that's right: all cancers except skin.
Researchers suggest vitamin D could be an important tool for preventing cancer as a new study links low levels of vitamin D to a higher risk of developing cancer.
Published this week in the journal PLOS One, researchers from the University of California-San Diego (UCSD) School of Medicine report how they analysed the link between vitamin D and cancer to determine what blood level of vitamin D was required to effectively reduce cancer risk.
One of the authors, Cedric Garland, adjunct professor in the UCSD School of Medicine Department of Family Medicine and Public Health, says their study is the first of its kind.
"We have quantitated the ability of adequate amounts of vitamin D to prevent all types of invasive cancer combined, which had been terra incognita until publication of this paper."
Ad. Article continues below.
It was Prof. Garland and his late brother Frank who first linked low vitamin D with cancer in the 1980s. They found people who lived at higher latitudes and without sunlight had lower levels of vitamin D and were more likely to develop cancer.
Further studies by the Garland brothers and others have found links between low vitamin D and other cancers, including cancers of the breast, lung and bladder.
In the new study, Prof. Garland and colleagues wanted to find out what blood level of vitamin D effectively reduces cancer risk.
They looked at the results from two different types of study: one a clinical trial of 1,169 women and one a prospective study of 1,135 women. For some of their analysis, they kept the two data sets separate and compared them, and in another part, they combined the data to create a larger sample.
The researchers found that the rate of cancer incidence in the clinical study group (that had the lower vitamin D level) was higher than in the prospective study group.
Ad. Article continues below.
They also found that cancer rates went down as vitamin D levels rose and women whose vitamin D level high had a 67% lower risk of developing cancer than women whose vitamin D level lower.
The researchers did not say what the optimum intake level of vitamin D should be and how it should be taken, whether through exposure to sunlight or as a supplement.
"Primary prevention of cancer, rather than expanding early detection or improving treatment, will be essential to reversing the current upward trend of cancer incidence worldwide. This analysis suggests that improving vitamin D status is a key prevention tool", Prof. Garland concluded.
Tell us: do you take Vitamin D tablets? What benefits have you seen?