The breast cancer symptoms women should know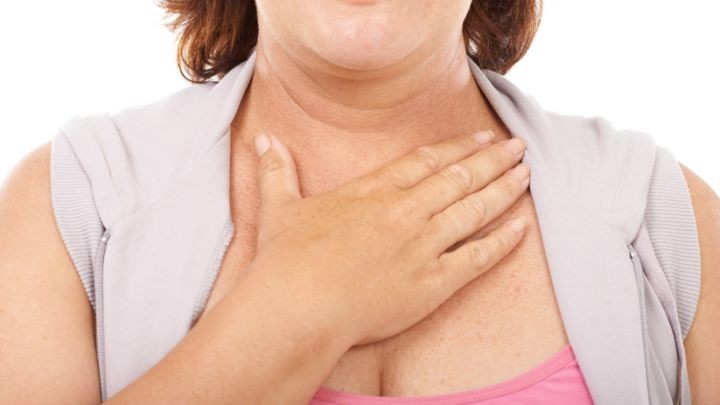 Breast cancer affects millions of people around Australia. Whether you have been through the disease yourself, or you know someone who has, most of us have dealt with cancer in some way.
While most women over 50 know to have regular mammograms and checkups to monitor their breast health, there are other symptoms you should be looking out for too.
Many women know to look out for lumps forming in the breast, but what about other tell-tale signs that could point to something serious?
National Breast Cancer Foundation leadership fellow, Professor Nehmat Houssami, says women should take notice of any changes they notice in their breasts and nipples.
"A change in the size or shape of the breast can indicate something is wrong," Professor Houssami told The New Daily.
Ad. Article continues below.
"But it is common to have slight differences in breast symmetry, so I'm talking about a sudden change."
She says changes like nipple crusting, ulceration, redness or inversion can be signs of breast cancer and should be followed up by your doctor.
Specifically, if you notice discharge around the nipple area, general pain in the breast area, or redness or dimpling, you should head to your GP for a check up.
When it comes to lumps there is no hard and fast rule for how they should look and feel.
"There are no absolute rules about what a lump feels like," says Professor Houssami.
Ad. Article continues below.
"It's simply an area that feels different to the woman's normal breast lumpiness – it may be more distinct or harder than other areas, it may be round and may be mobile, it may be ill-defined and not mobile."
It's important for women to get to know their breasts so they can detect when there are changes or slight differences developing.
"Be aware of the normal look and feel of your breasts and report unusual breast changes to your health professional," says Professor Houssami.
"Breast tissue is normally 'lumpy', and the lumpiness varies between women, so be aware of the normal feel and lumpiness of your breasts."
Thousands of women around Australia are unfortunately diagnosed with breast cancer each year, and it's important to understand how to cope with such an experience.
Ad. Article continues below.
"People often feel overwhelmed, scared, anxious and upset, these are all normal feelings," says Professor Houssami.
"Having practical and emotional support during and after diagnosis and treatment for cancer is very important.
"Support may be available from family and friends, health professionals or special support services."
Have you or anyone you know been through breast cancer? Do you regularly check your breasts for signs of changes?
Important reminder: women aged 50-75 are eligible for a free mammogram every two years from BreastScreen Australia; women outside this age range can also book a free screening on request. Call 13 20 50 to book an appointment today.