The breast cancer check doctors don't tell you about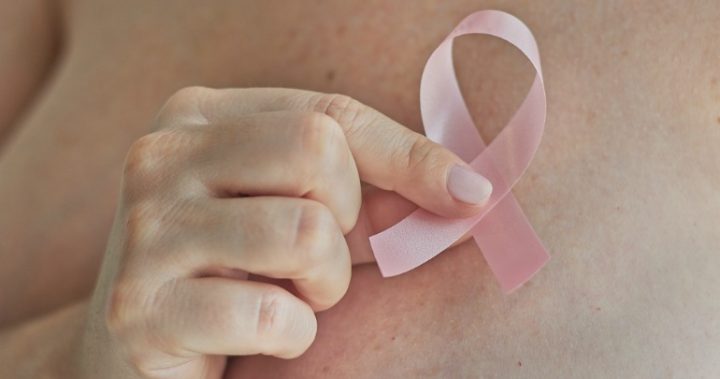 A woman has taken to Facebook to share her story after she discovered a lump in her breast in an unconventional way.
Hayley Browning was diagnosed with breast cancer after she found a small lump while she was lying down on her bed.
While most doctors recommend doing a self examination standing up, Hayley said she could only feel the lump when she was laying down and that it disappeared when she stood back up.
The discovery only happened by chance and now Hayley says she wants to do all she can to spread the message.
"I'm hoping to share a little trick of mine with as many people as possible, which could potentially help save someone's life," she wrote on her Facebook page.
Ad. Article continues below.
"3 weeks ago, I was diagnosed with Breast Cancer. I could only feel the lump whilst lying down and it completely disappeared standing up. Most websites tell you to check for lumps in the shower but if I had followed this advice, the lump may have grown too large to be treatable. Not even the surgeon could feel my lump when I was standing up.
"So, this is a call out to all women to check for lumps lying down, as well as standing up.
"As I think about my long journey ahead and the chemotherapy I will undertake, I want to reach as many people with this message and help find more #LaidBackLumps."
Breast Cancer Network Australia recommends getting to know your breasts so you can pick up changes more easily and get checked out by a professional faster.
Ad. Article continues below.
While most women will feel for lumps as a potential sign of cancer, there are other things to look out for too.
Dimples, swelling, or red and flaky skin around the breast can all be symptoms something isn't quite right. Other signs can be discharge from the nipples, pain in any part of your breast or lumps under your armpit.
While the general advice is check your breasts while you're in the shower or in front of the mirror, the Breast Cancer Network Australia also recommends checking while you're in the bath, which would play into the point Hayley is trying to make.
Doctors will also usually check your breasts for lumps and changes while you a laying down, further pointing to the argument that you should do the same at home. 
Aside from regular screenings, self examination is the easiest way to see if there are changes occurring in your breasts.
Heyley's message has already been shared over 150,000 times, with thousands of people sending her words of support. There is hope that her post will help other women find the early signs of cancer and beat the disease.
Do you regularly self examine your breasts? Have you had any experience with breast cancer?