The biggest fear for mobility scooter users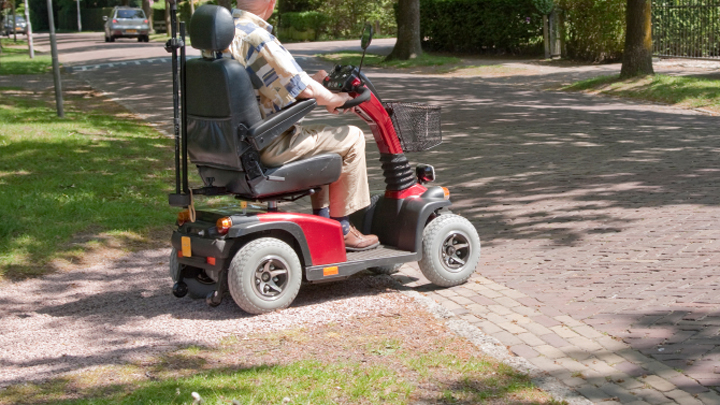 Canes, walkers and scooters all serve the same purpose – to increase mobility. And as the population ages, more people will require the use of these devices for their mobility. However, a recently study has revealed shocking concerns about one device: the scooter. Do you feel safe riding around in a scooter?
A Blue Badge Insurance study revealed that cars reversing out of driveways is the single biggest safety concern for mobility scooter users in Australia. Unfortunately, their concern is justified. Of those surveyed, 25 per cent of scooter users had been involved in an accident at some point and 38 per cent in a near accident at least once last year. Why is this happening? Is there any way to stop this growing and all-too-real fear?
We are constantly being reminded to stay active as we age and keep moving but some people will still require mobility scooters. There is also the preconception that scooter users are all old, however, with growing hip, knee or other physical problems, people ranging from 50 and beyond are now using these products.
According to the survey, there are currently 120,000 mobility scooter users in Australia with numbers growing at approximately 9 per cent annually and expected to reach 280,000 within 10 years. With this increasing number of scooter users and the ageing baby boomer cohort as a whole, health and wellbeing concerns are an essential consideration. Should our community be increasing public awareness of these concerns? Who is responsible for ensuring their safety – the public or the users or both?
We want to hear your thoughts on this issue. Are you a mobility scooter user? If so, what is your biggest fear? Do you find that people are mindful of you on the roads?
Ad. Article continues below.
Tell us below.