The baby boomers' guide to getting started at the gym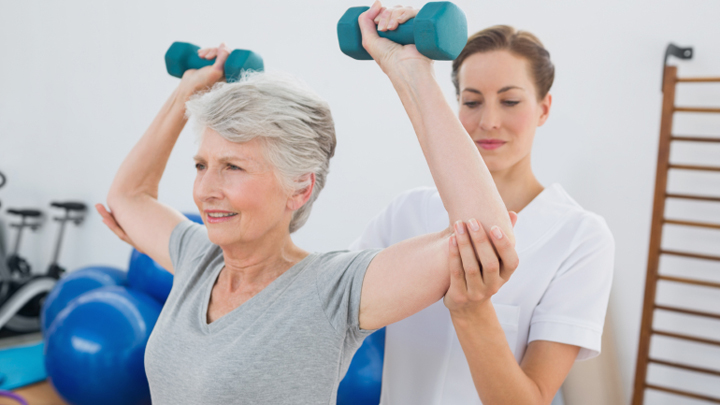 Did you know, only 17% of Australian men and 13% of Australian women over the age of 65 are sufficiently active?
Studies show that the main barriers for those not participating in physical activity are a perceived fear of physical risk or injury and a sense of "is it too late for me to start?". In fact, physical activity can make you stronger – lessening the risk factor and decreasing the chance of injury.
Physical activity is vital for maintaining quality of life and independence in later life. At this stage in life, the preservation of muscle mass and protection of joints and bone mass become paramount. Many of the diseases associated with aging are caused by poor lifestyle choices including smoking, lack of exercise and obesity. Family history of diabetes, heart disease or cancer can also play a role.
Age related problems include:
muscle loss
deteriorating bone mineral density
weaker muscle strength and decline in aerobic fitness
increased difficulties with balance and flexibility
high blood pressure / cholesterol
increased risk of heart disease
Ad. Article continues below.
Through eating a balanced diet and exercising the mind and body daily, you can help to lower the risk of chronic health problems. Regular checkups with your local GP combined with a healthy lifestyle will work to improve your quality of life and make even the simplest of tasks like getting out of bed, sitting and standing much easier.
If you're thinking of joining a gym but don't know where to start, here are some tips:
See your doctor
Before commencing any physical activity, it is important to consult your doctor to ensure you are aware of any conditions that need to be taken into account. This way you will be armed with a checklist before visiting your local gym – helping you and your personal trainer to gauge your physical abilities, target specific weaknesses and deal with any injuries.
Choose a gym that fits
Ad. Article continues below.
In order to maintain motivation you have to be in the right environment. It is important to choose a gym that suits your needs, goals, personality and is practical for you to get to.
Get the low down
Speak to your club manager or personal trainer about receiving a tour of the club as well as a personalised exercise program tailored to your goals and physical aptitude. Don't be afraid to ask questions – that's what we're here for!
Get the right gear
Having the right exercise attire can make a huge difference to your motivation and training. Ensure you are wearing comfortable clothing and have the right shoes for walking or running to absorb the shock one your joints.
Ad. Article continues below.
Get started
Start slowly. Go at your own pace and progress accordingly. As you get older your body needs to ease into exercise slowly, so a warm up and down is essential. Engage a personal trainer to show you how to warm up and down properly and how to stretch to increase flexibility. A personal trainer will also be able to teach you proper technique and execution of each exercise to avoid injury and maximise the benefits for a smarter workout.
Regular physical activity is good for the mind, body and soul and will not only add years to your life, but life to your years.
Tell us, do you have a gym membership? If so, how often do you go? If not, why not? What other activities do you do?