The app set to streamline diabetes treatment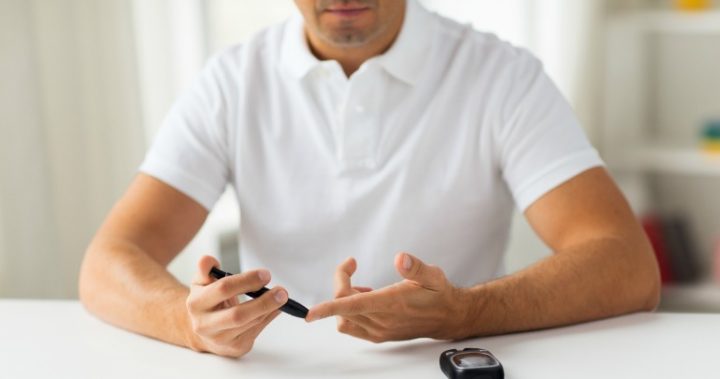 With more than 1.1 million people suffering from diabetes in Australia you're either diagnosed with the disease or you know someone who has been.
While there is no cure and managing the disease is constant for patients, carers and medical staff, a new app is set to transform and streamline care for those who have Type 2 diabetes in Australia.
Type 2 diabetics are those who have progressively resistant to insulin and/or their pancreas doesn't produce enough insulin. Treating the condition requires regular physical activity, healthy eating, weight reduction and regular insulin injections or medication.
Recognising that there is an increase in diabetes (all types) across Australia, Dr Farhad Fatehi — who worked across the CSIRO's eHealth Research Centre and with the University of Queensland's Centre for Online Health — has created a new app that will improve data collection and help prevent complications arising from diabetes.
Most patients are required to handwrite the results from their blood glucose tests and send them to their doctor for assessment, however this app the blood glucose levels can be blue-toothed directly from the glucose meter to a mobile phone or tablet and then on to the patient's treating doctor.
Ad. Article continues below.
It removes a level of error and improves response times, which can lead to complications, between doctor and patient.
"This means health professionals can be alerted almost immediately to any out of range blood sugar levels. Complications like amputations, blindness and kidney failure may be more easily avoided," Dr Fatehi says.
There are also plans for the app to help schedule doctors' appointments via video call, once it has been approved and publicly released.
Have you been diagnosed with diabetes? What form do you have and how do you manage it? Would you use an app to help track your health and wellbeing?