Study gives no weight to smokers' excuses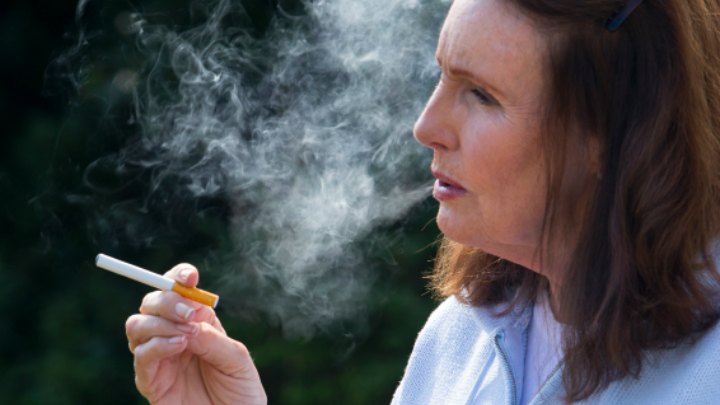 It's the oldest excuse in the book for those who just don't want to give up the ciggies. And new research has now revealed that the fears of die-hard smokers are justified, but only to an extent.
A study by the Menzies Institute for Medical Research found those who quit smoking indeed gained weight, which is a common reason people avoid quitting, putting on twice as much over a five year period as those who continued to smoke.
Researchers collected data from 65,000 smokers who quit the habit and 390,000 continuing smokers, and discovered that quitters gained around four kilograms over five years while continuing smokers only put on 1.5 kilograms.
However, the study's author Seana Gall was quick to point out that over a five-year period the weight-gain was minimal and that the health benefits of quitting still significantly outweighed the dangers of putting on a few pounds.
"What we know from studies in other places is that this amount of weight gain does not offset the many health benefits of quitting smoking," said Dr Gall.
Ad. Article continues below.
"It is a little bit paradoxical that people would be worried about a small amount of weight gain when you're looking at the very terrible outcomes of smoking itself," she said.
While it's long been suspected, this is the first Australian study to connect quitting smoking with weight gain and the finding  –  that the gain is minimal – is considered a win.
Dr Gall explains that nicotine affects the brain, suppressing the appetite and increasing metabolism. When someone quits, their metabolism appears to slow down somewhat, while the appetite returns to normal.
And as anyone who's made the brave move to quit the smoke knows, the absence of cigarettes means you often reach for a bit of comfort food, especially in the first weeks and months.
To anyone who thinks smoking is a good way to keep their weight in check Dr Gall reminds us, "Recent studies from Australia have shown that two thirds of smokers will actually die due to their smoking."
Are you a smoker? Does the fear of weight gain stop you from quitting? And for those who've been there, done that, did you put on a few kilos when you quit?