Stop! This routine test can cause more harm than good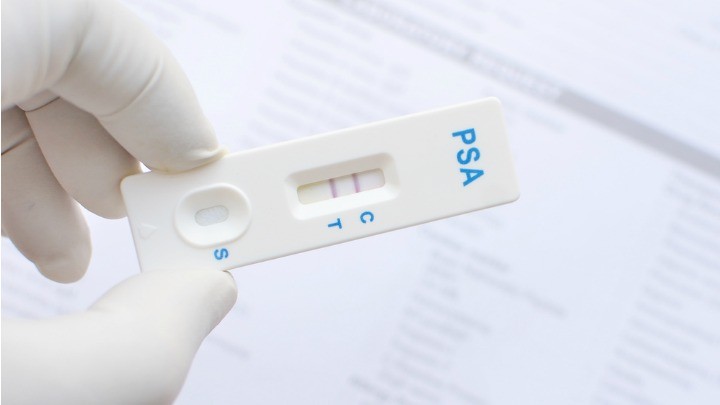 The next time the man in your life fronts up to the doctor, he can rest assured that there won't be any uncomfortable poking and prodding in places where the sun don't shine.
The new guidelines for prostate cancer testing, released today, have done away with the rectal exam, with more of a focus on a prostate specific antigen (PSA) blood test to be offered for patients most at risk.
PSA Testing and Early Management of Test-detected Prostate Cancer: Guidelines for health professionals was launched on Wednesday after being approved by the National Health and Medical Research Council.
Strikingly, the guidelines do not recommend a national, regular screening program because too many men are being tested (and then treated) unnecessarily.
But the biggest news is that doctors are now required under the guidelines to tell their patients that the harms of testing for prostate cancer may outweigh the benefits, The Australian reports.
Ad. Article continues below.
Up to 40 per cent of prostate cancers picked up in men who are too young, too old, or only have a short life-expectancy would never have caused a problem the report finds, however treating these benign cancers frequently causes traumatic side effects such as urinary incontinence, erectile dysfunction and bowel problems.
"We know that early diagnosis is key to saving lives for men with aggressive prostate cancer," said Urological Society of Australia and New Zealand president Professor Mark Frydenberg.
"However, we also know that in some men prostate cancer is a slow-growing disease that may never be life threatening."
The guidelines now advise that men who are at average risk of the disease be offered regular PSA testing every two years from the age of 50 to 69, starting earlier if there is a family history.
Doctors are advised that men, particularly those over 70, should be fully informed about the pros and cons of testing.
Ad. Article continues below.
Prostate cancer is the second most commonly diagnosed cancer for men after skin cancer, and causes the second highest number of deaths in men after lung cancer.
Do you feel these new guidelines provide a better option for the men in your life? Have you had any experience with prostate cancer?