Stepping up in your 60s – 7 sure fire ways to put a spring in your step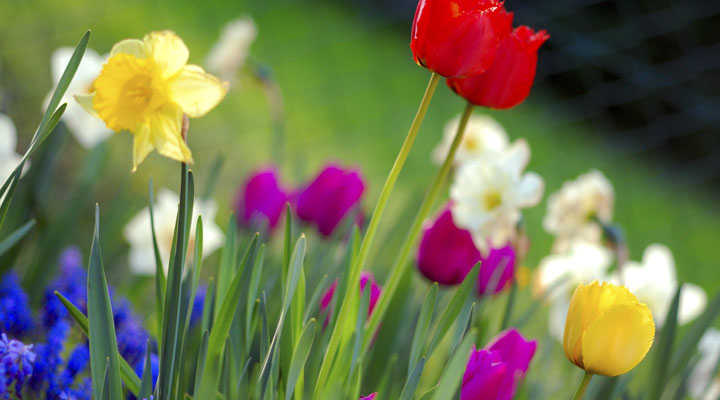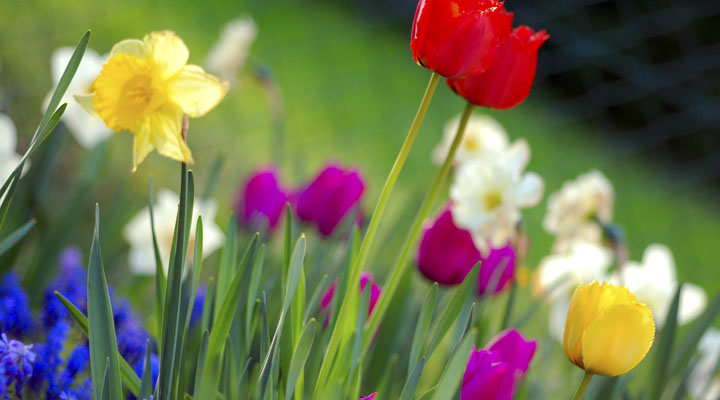 Towards the end of winter you may be feeling as though your energy levels are depleted and you are lacking motivation. With spring just around the corner, now is the time to take action and reignite your spark!
Here are seven tips for helping you reach and sustain your optimum energy levels:
1. Start the day energised
Ensuring you are getting a good night's sleep of at least seven and a half hours will help you start each day feeling revitalised. This allows your body to repair cell damage, which improves your memory and concentration and refreshes your immune system, aiding disease prevention.
Ad. Article continues below.
To avoid restlessness as well as neck and lower back problems, I recommend assessing your mattress and pillow. They may need to be replaced if they are no longer providing you with optimal postural support. Sleeping on your back or on your side, rather than your stomach, will also place less strain on your body.
Try to develop healthy habits leading up to bedtime by avoiding stimulants such as drinking caffeine and watching television. Instead, adopt a ritual to help you feel sleepy such as reading a book or having a warm shower.
2. Increase your activity day by day
While it may not feel like it at first, increasing your level of physical activity will help you gain more energy. If you can commit to consistently incorporating a form of exercise into each day you will develop your cardiovascular stamina meaning you have a surplus of energy.
Make physical activity and regular exercise your weekly priority to keep your muscles active, your bones strong and your energy at an optimal level. It matters less what type of activity you select to do and more that you are consciously making an effort to increase your mobility.
Ad. Article continues below.
3. Join the movement
Staying motivated is key to sustaining optimal physical health. Working towards your goals in a group environment or with a friend can help keep you inspired and accountable. Helping others achieve their goals also can be incredibly rewarding.
Make enquiries about joining a local community exercise class. Whether it is aerobics, aquatic physiotherapy, Pilates or a stretching class, the combination of peer interaction and movement will be a beneficial source of physical and mental stimulus. If you are not sure where to start, contact your local Back In Motion practice.
4. Feel the beat
Playing a soundtrack while exercising can often make you feel more motivated and energised. You could listen to your favourite music, radio station or audio book whilst stretching at home, taking a walk, doing the housework or working in the garden. This is a great way to immediately boost your mood and enjoy the moment.
Ad. Article continues below.
5. Do more of what you love doing
To stay committed to leading a healthy lifestyle, it helps to choose activities that you enjoy doing. Exercise should not be a chore so be sure to explore your options and find what you love. If you prefer gentle exercise you could try aquatic physiotherapy, clinical pilates, stretching or Tai Chi. Alternatively you may opt for more vigorous activities such as nature walking, playing with your grandchildren or dancing.
6. Reward yourself
Be sure to treat yourself with rest and relaxation when you achieve your set goals. You may choose to reward yourself with a massage from your physiotherapist, a new book or DVD, a special dinner or some fresh flowers. Positive reinforcement plays an important role in keeping you committed to improving your health and wellness.
An exercise diary is a great tool you can use to track your progression and schedule your rewards so you have a clear goal in sight. Planning your exercise program in advance and in writing will make follow through more achievable.
Ad. Article continues below.
7. Nourish your body
Eating well is vital to sustaining your energy levels. I recommend building your meal plan around whole foods such as lean meats, poultry, fish, fruits, vegetables whole grains, legumes and healthy fats. Incorporating lighter meals and snacks more regularly (about every three hours) will keep your metabolism active and help you maintain optimal energy levels. Opting for water rather than soft-drinks and caffeine will also help.
What do you do to keep yourself energised? What is your daily routine? Tell us in the comments below!