Spotting melanoma is as easy as ABCD with this quick guide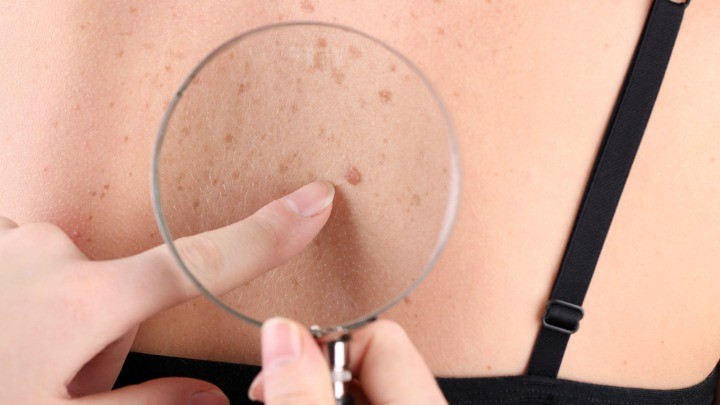 If your arms are anything like mine, they're a minefield of age spots, moles, pigmentations, freckles, dots and I don't even know what else.
But one thing I'm always looking out for is the tell-tale signs of melanoma.
Having a mother who caught hers in time thanks to a wise masseur, I am particularly scrupulous in checking my moles. My husband has the job of checking the back half, but how was I to know he was doing a good job?
Thankfully the Cancer Council has this fantastic infographic that breaks down the tell-tale signs of melanoma and helps us know what to look out for.
Melanoma accounts for one in ten cancer diagnoses and is more common in men that women.
Ad. Article continues below.
So please, familiarise yourself with this chart, check yourself, check your loved ones and remember to cover up this summer.
Have you experienced melanoma? Did you know what to look out for?