What's the single factor that makes you more likely to wind up in hospital?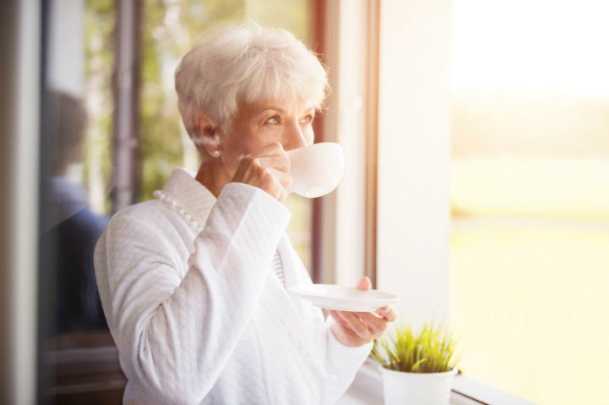 New research has pinpointed a determining factor that could mean you are more likely to end up in hospital, and more likely to stay for longer.
Researcher Professor Jane Hall, of the Centre for Health Economics Research and Evaluation (CHERE) at the University of Technology Sydney (UTS), says living alone increases the probability of hospital admission by about 3 per cent, and the length of stay by almost four days among people aged 45 and older.
The findings, using data from the 2009 Household, Income and Labour Dynamics in Australia (HILDA) survey, examine healthcare challenges of our ageing population and the rise in the number of single-person households – living alone is more common among the elderly
The Australian Bureau of Statistics (ABS) estimates that by 2022 the number of people aged 65 to 84 will top 4 million. The ABS predicts one in three households will be single-person by 2026.
Professor Hall and the team found that living alone is a factor that makes people more vulnerable to being hospitalised. If you are on older Australians who lives alone, statistically you are more likely to be admitted to hospital, and more likely to stay longer once you're there. That's bad news, not just for you, but it also has implications for health policy and funding.
Ad. Article continues below.
It's a fairly obvious correlation, if you live alone you tend to soldier on, with no one to question why you're struggling instead of seeking medical help. You may not even notice symptoms like weight loss or changes to appetite and sleep patterns.
Living in close knit communities may make a difference. If you shop in the same place and stop for coffee at the same cafe everyday, people become involved in each others lives and notice small changes.
The researchers also found that people living alone after separation or divorce are more likely to be admitted to hospital, whereas those who've always lived alone are most likely to stay in hospital longer once admitted, the researchers have found.
Surprisingly there was no effect on people who've been widowed. It's a counterintuitive discovery. The natural assumption would be that the added factor of stress and grief, caused by the loss, would exacerbate any illness. The theory is that those who are bereaved, are better at looking after themselves. They may have become carers before their spouse died, and have learnt how to manage the cooking and the shopping and are aware of nutrition.
The research raises the need to reexamine hospital discharge policies, housing and mental health policies. Looking for ways that services can pick up vulnerable people earlier and provide them with the sort of support that will improve their quality of life, improve their health outcomes, while at the same time placing fewer demands on the health system.
Ad. Article continues below.
For us all to stay healthy and still be excited about our lives as we get older, maybe we should be deconstructing and remodelling the way how plan and organise retirement living. How and where we live when we are older, could make all the difference to our quality of life.  If the money spent on caring for older single people was matched by the amount of cash spent on providing a great life for older people in a place they choose to live with plenty of affordable opportunities to socialise, and stay well physically and mentally, surely the cost of health provision because of hospitalisation would naturally dwindle.
If you're single there's no one at home to nag you about your diet and exercise, or notice changes in your health or mood so how do you make sure you stay fit and well ?