Should wine labels list calories?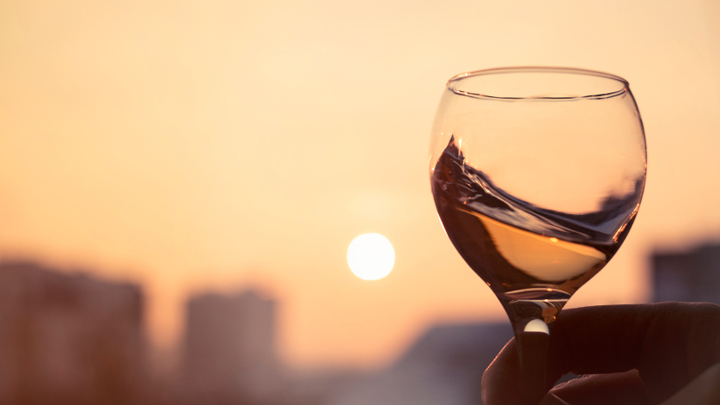 A British public-health doctor has called for the mandatory listing of kilojoule counts on the labels of alcoholic beverages. Fiona Sim, chairwoman of the Royal Society for Public Health in Britain says booze is a great contributor to obesity and most people have no idea how much energy they're consuming with their preferred tipple.
"Most women, for example, do not realise that two large glasses of wine, containing 370 calories, compose almost a fifth of their daily recommended energy intake, as well as containing more than the recommended daily limit of alcohol," she says in the British Medical Journal.
Research by the British supermarket chain Sainsbury's found that 85 per cent of its customers had no idea about the energy load of alcohol and 63 per cent did not include wine when adding up their calorie intake for the day.
In response, the supermarket added calorie counts for 125ml glasses to the labels of it's own-brand wines. Two-thirds of adults— 67% of men and 57% of women — in the United Kingdom are overweight or obese.
In Australia, wine labels are required to list alcohol content, allergens and the number of standard drinks. It is also recommended winemakers include a voluntary pregnancy warning.
Ad. Article continues below.
According to the Cellarbrations website, the following calorie counts apply:
Champagne cocktail (1/2 orange juice) = 55 calories or 230 kJ
Champagne (120 ml) = 85 calories or 355 kJ
Wine (160 ml) = 120 calories or 500 kJ
Full Strength Beer (375 ml) = 140 calories or 590 kJ
Mid Strength Beer (375 ml) = 105 calories or 430 kJ
Glass of wine (120 ml) = 90 calories or 380 kJ
1 shot of spirit (30 ml) = 67 calories or 280 kJ
Espresso Martini  = 285 calories or 1190 kJ
Daiquiri = 180 calories or 750 kJ
Margarita = 110 calories or 460 kJ
The recommended average daily energy intake is 8700 kilojoules or around 2000 calories.
 Would you welcome calorie counts on the labels of your favourite drinks or would that just ruin the fun?