Should we have to pay to go to the doctor because the Government won't listen?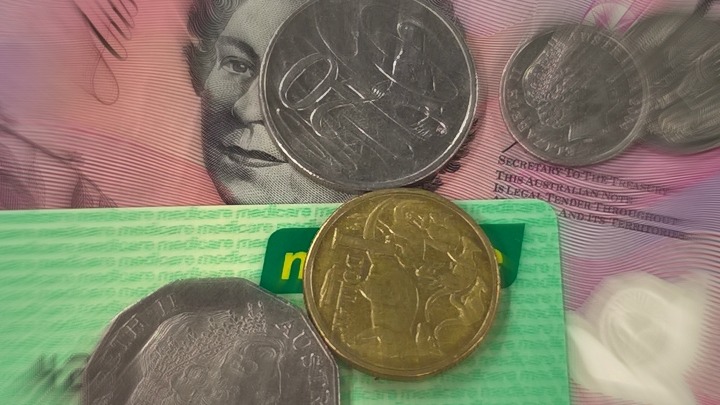 The Australian Medical Association has called for the Coalition Government to axe the Medicare rebate freeze, saying the nation's GPs are at "breaking point".
Currently, GPs who bulk bill their patients are charging to the Medicare schedule of fees, and are directly reimbursed by the Government. Whereas those doctors who don't bulk bill are entitled to set their own fees for services and patients pay for the treatment and receive a rebate from Medicare.
Often there is a gap between what you pay for the services of your health professional and the refund you get from Medicare (e.g. $37 when you visit your doctor) and this is called your 'out of pocket' expense.
The Medicare Benefits Schedule fees are raised in accordance with a Wage Cost Index, but since the Medicare rebate freeze has been in place the actual costs affecting medical practitioners are not being met adequately.
When Labor introduced the freeze in 2013 it was intended as a temporary measure, but by extending the freeze — until June 2020 — the Coalition was able to make a further $925 million to budget savings.
Ad. Article continues below.
AMA national president Dr Michael Gannon says the freeze is "bad policy".
"What I would say is that bulk billed GP services represent amazing value for money," Dr Gannon says. "[We're] talking about professional people who have had nine to 12 years of training and their time, intellect, expertise and training is surely worth $40 a throw."
The Government initially proposed a co-payment of $7, but this was emphatically rejected in 2014 because it would put a wedge between those who could afford it and those who would be unable to see a doctor should they need to because they could not afford the payment.
Dr Gannon also criticised the Labor Party's pre-election scare campaign around Medicare agreeing it was "diabolically bad".
"The rebate freeze and the inferiority of the Coalition incentives for bulk billing of pathology and radiology gave fertile ground for the scare campaign," he told the Sydney Morning Herald. "It only took hold because people genuinely feared their access to basic healthcare might have been threatened.
Ad. Article continues below.
While the AMA acknowledges the important of bringing the budget back into surplus, general practice should not be the first consideration when it comes to health sector savings.
"It [general practice] remains cheap compared to hospital medicine and it is cost effective in terms of its focus on prevention. It would be good policy and good politics [to drop the rebate freeze extension]," Dr Gannon says.
How do you feel about the current cost of going to visit your GP? Are you concerned about the impact the Medicare rebate freeze is having on fees?