Screening test for one of our most deadly cancers is one step closer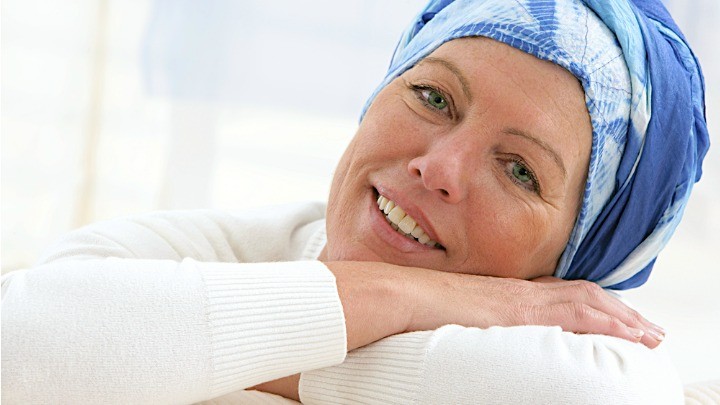 It's sometimes referred to as the 'silent killer', the cancer that no one sees coming. But there's fresh hope that screening women for ovarian cancer could save lives.
One of the largest randomised trials ever conducted has concluded that ovarian cancer screening may reduce death rates from the disease by an estimated 20 per cent.
The United Kingdom Collaborative Trial of Ovarian Cancer Screening (UKCTOCS), led for 30 years by University of NSW President and Vice-Chancellor Professor Ian Jacobs was coordinated from University College London (UCL) and screened more than 200,000 post-menopausal women.
The screening is based on an annual blood test called ROCA (Risk of Ovarian Cancer Algorithm), which uses a statistical calculation to interpret changing levels over time of a blood protein, CA125, which is linked to ovarian cancer.
Participants in the trial – the world's largest for ovarian cancer screening – were followed for up to 14 years. Longer follow-up is needed to determine the ultimate mortality reduction and if screening the general population is cost effective.
Ad. Article continues below.
Speaking from London, where the results are being announced to trial participants and collaborators, Professor Jacobs said the findings provided "a key piece in the jigsaw necessary for effective ovarian cancer screening".
"I am delighted that the UKCTOCS results suggest that early detection of ovarian cancer by screening can save lives. Longer follow up is needed but this brings hope in the fight against a disease for which the outlook for women is poor and has not improved much during the last three decades.
"Our research team has previously established that screening is acceptable to women, has a high detection rate and a low false positive rate.
"Now we have the first evidence to suggest screening can reduce the number of women dying from the disease by an estimated 15 per cent to 28 per cent," Professor Jacobs said.
Ovarian cancer continues to be diagnosed at an advanced stage, with 60 per cent of patients dying within five years of diagnosis. UKCTOCS tested the hypothesis that screening for ovarian cancer in the general population can reduce disease mortality without significant harm (as compared with screening programs for other cancers).
Ad. Article continues below.
"I am passionate about pushing ahead with research that has the potential to save the lives of the thousands of women threatened by ovarian cancer each year. My hope is that by the end of my career, ovarian cancer screening will be established as a standard test around the world alongside breast and cervical cancer screening," Professor Jacobs said.
Would you mind having a blood test every year to screen for ovarian cancer? Has your life been touched by this disease?