Radiotherapy shows detrimental effects on skin cancer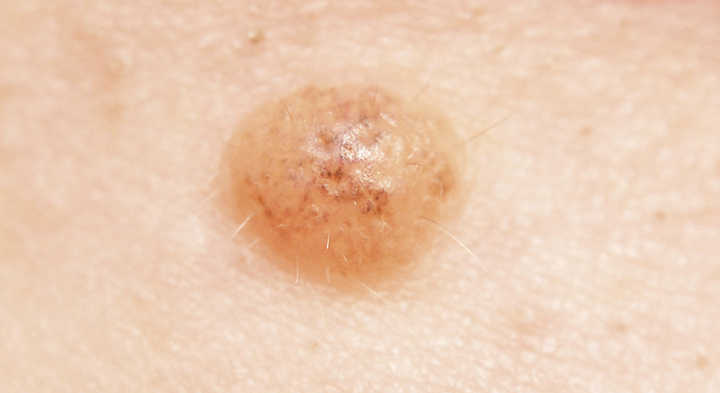 Could radiotherapy treatments on skin cancer be making them worse?  That is the question raised by scientific data today.
Close to half of all cancer patients are treated with radiotherapy but new research released today shows that it fails to achieve a permanent cure in most cases and urged caution in the use of radiotherapy for the treatment of skin tumours. Nature Immunology reports today that radiotherapy can increase the bodies' immune response to cancer.  As a result many clinical trials in cancer are underway combining Radiation therapy with new immune boosting treatments to enhance them.
The work of Price and colleagues has surprisingly shown that radiation therapy may also have detrimental effects on a type of immune cell that is resident in the skin.
This opens up new possibilities for further enhancing immune responses following radiation if the detrimental effects on these cells can be overcome.
Although this research has no direct implications for patients being treated with radiotherapy for skin cancers, it does open up the opportunity to boost the bodies immune system in the future." said Professor Grant McArthur is Associate Director of Cancer Research, at the Peter MacCallum Cancer Centre
Ad. Article continues below.
"Radiotherapy is an established treatment for certain types of skin cancer such as basal cell and squamous cell skin cancer.  It is generally used to treat older patients or people with multiple other medical conditions for whom surgery might present an unacceptable risk.  It is not used to treat primary melanoma.
For well selected tumours the cure rate is high and the main limitation of radiotherapy is long term damage to the skin which manifests 10 to 15 years after the initial tumour has gone.
Radiotherapy is also used for advanced skin cancers where surgery is no longer feasible.  In this situation the cure rate is sub-optimal and the paper by Price et al in Nature Immunology helps explain why this might be so.  Nevertheless it is important not to throw the baby out with the bathwater and remember that radiotherapy still has an important place in the treatment of skin cancer," said Professor Rodney Sinclair, Professor of Dermatology at the University of Melbourne.
Do you know someone with advanced skin cancer or have you used radiotherapy to treat skin cancer?