Putting the fun back into community classes
Sponsored Content
Property
12 months ago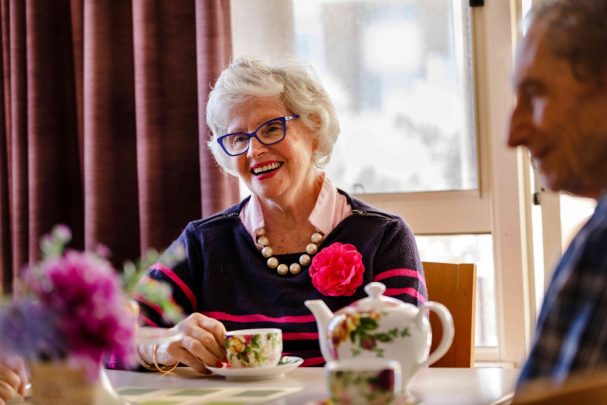 Cheekily raising his hand across his mouth, Uniting support worker Daniel Burns makes a sound like flatulence as his Healthy Living for Seniors clients do some gentle exercise.
"Pardon you," he giggles, as the faces on the people in the room light up and join in the fun.
Baby-faced Daniel started working as a carer shortly after leaving school five years ago and admits that his friends and even his father were surprised by his career choice.
"I'm not sure any of my friends really understand," admits Daniel, 23, of Petersham in New South Wales. "But the job is so incredibly rewarding. I learn so much from those who come along. Putting smiles on their faces makes my day. Who says it has to be quiet and solemn?"
Instead, Daniel makes it his mission to have everyone who attends in stitches of laughter and there's no limit he won't stretch to in order to get it.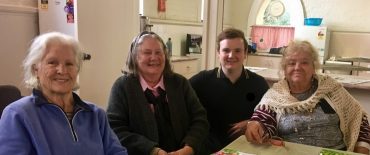 Daniel became a carer at the age of 18 and loves his rewarding job. He hopes one day to further his career by going into nursing, but for now he is happy keeping the smiles on the faces of those who attend the healthy Living for Seniors program through Uniting.
"I've made some amazing friends through my job," he says. "One lady, Margaret, who is in her 80s, needs help to get in and out of her chair. We wrap our arms around each other as I help her up and as we do I often joke 'Settle down, Margaret, what are you doing?' She always has a little laugh. It feels great to know I can brighten her day."
The Uniting Healthy Living for Seniors program, which is available to everyone aged 65-plus, and offers a range of classes in multiple locations. Those who come along can brush up on their computer skills, twirl around in dance classes, or even get artistic with painting. For those who are a little less active, it's a chance to catch up over lunch with friends.
Classes run at different days and times depending on location, and the costs of activities vary depending on the premises and the class. More information can be found here.
"It really is lovely to be part of this community and I'm honoured to be there," Daniel says. "I've always been caring-natured and finally I have a place to channel this. Oh, and be the centre of attention too!"
Have you heard of the Healthy Living for Seniors program? Would you give it a try?

Choose what's best for you During the month of November, anyone who signs up to an Independent Living home with Uniting will receive downsizing consultancy free of charge. With more than 550 services across NSW and the ACT, our team are here to help find support that's right for you. To find out more about Uniting or talk to us about the healthy ageing, lifestyle or care option that's right for you, call us on 1800 864 846.