Protecting your eyes in winter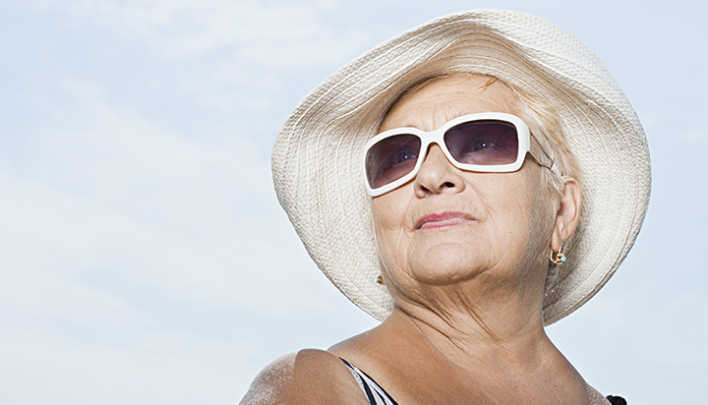 Whatever time of the year, if the sun's out or even when it's cloudy, protecting your eyes is vital. In the short-term too much UV light can temporarily damage your eyes. In the long-term, it can contribute to conditions such as cataracts – a leading cause of vision loss in Australia. Here are some practical ways to protect your eyes this winter:
Screen with shades
Slip on your sunnies when you're out and about – ultra violet (UV) blocking lenses filter damaging UV rays but sunglasses don't necessarily protect you from all UV rays which don't just reach your eyes directly – they can also reach you from above, below and from the sides – so wraparound glasses are best.
Going to the snow?
UV radiation is generally lower during winter months. But if skiing is your passion, good quality eyewear is important. According to the World Health Organization (WHO), fresh snow can reflect as much as 80 per cent of UV rays, much more than other surfaces . Don't forget a hooded coat plus sunscreen to protect exposed skin.
Ad. Article continues below.
For contact lens wearers
Contact lenses soak up moisture in the eyes, which can make your eyes dryer if you're inside heated homes, outside in winter winds or driving with the heater aimed head high. If you feel your eyes are dry, use drops recommended by your optometrist. If you're serious about winter sports, add a pair of UV-absorbing sunglasses.
And goggles?
Made from strong, shatterproof material, goggles protect your eyes whether you're on the
slopes or working outside. A pair of properly fitted goggles with polycarbonate lenses can block out harmful UV light and protect your eyes from flying objects like snow, stones, low hanging tree branches and flying ski poles …
Eye care for inside
Ad. Article continues below.
Wind and heated indoor air can dry out and irritate your eyes. If your house is heated, pop a bowl of water onto the radiator to boost humidity. Colds and flu are much more common in the winter months as are eye-related illnesses like conjunctivitis (pink eye). So, wash your hands frequently and avoid touching your eyes. Keep the delicate area under your eyes moisturised and protected with a good eye cream.
Share your thoughts below.