The falling value of your private health 'extras' revealed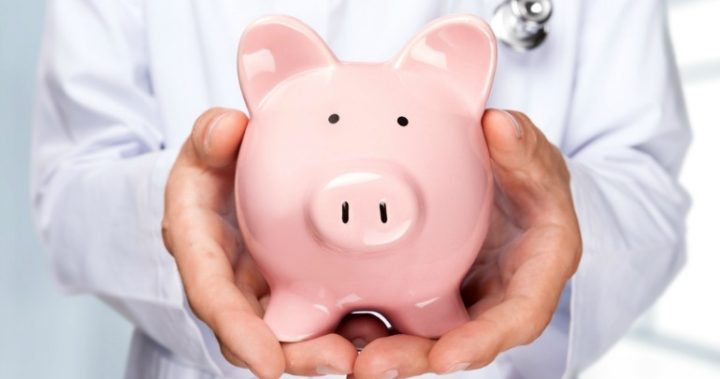 Despite a decline in the value of the 'extras' covered by private health insurance, it seems this is the main reason we're still buying it.
Consumer group Choice found 57 per cent of people who bought private health cover cited extras coverage as key, with peace of mind a close second at 56 per cent, followed by the desire to avoid public waiting lists at 43 per cent.
"With premiums surging an average of 55 per cent since 2009 and more than 40,000 products in the market, private health insurance has become a quagmire of cost and confusion for Australian households," Matt Levey, Choice's director of campaigns and communications' said.
"Despite insurers bundling extras and hospital cover together, extras is a completely different sort of product. With the federal government wanting to make private health insurance better value, a good start would be helping consumers better understand the difference between extras, which is mainly a budgeting tool, and hospital cover, which some people take out to avoid paying extra tax."
Read more: Private health vs. Medicare: What you need to know
Ad. Article continues below.
Choice's new research looked into peoples' understanding of private health insurance, the pressures they feel to purchase it, and the value on offer. It found one-in-five policyholders were considering dropping or downgrading their cover, while 44 per cent found it difficult to cost-compare health insurance policies.
Just under 70 per cent found comparing policies side-by-side hard, while 54 per cent had difficulty comparing out-of-pocket expenses in the event of a hospital visit.
More than half (53 per cent) put the onus on insurers and said information was not presented consistently while 53 per cent also found it difficult to compare rebates for extras.
Read more: The biggest problems with health insurance
Choice analysed thousands of extras policies from 23 funds and found that despite the cost of premiums continually rising, the actual amount a member could claim for something failed to keep up and in more than one case, stayed the same.
Ad. Article continues below.
"We found set dollar benefits for extras cover have largely stayed the same between 2013 and 2016, with consumers who stay in the same policy being slugged a 'lazy tax' by paying more and getting the same benefit," Levey said.
"For example, in 2016 a typical benefit for an initial physio consult was $36, the same as it was in 2013. Meanwhile, average physio fees increased from $64 to $71. We are calling on the federal government to make private health insurance easier to understand and better value for the whole community.
The new independent report by Choice into the private health insurance industry, entitled Making Private Health Insurance Simpler, includes Choice's research on extras, as well as several recommendations for reform. 
Meanwhile, consumer watchdog the Australian Competition and Consumer Commission (ACCC) also found consumers were concerned about the affordability of private cover and struggled to understand what they were purchasing 
Read more: Calls for obese Aussies to pay more for private health insurance
Ad. Article continues below.
"Our report found that people are shifting towards lower-cost policies with lower benefits," said Delia Rickard, ACCC deputy chair.
"We are also concerned that consumers continue to have trouble understanding their policies, particularly when they are trying to make a claim. It is in the interests of both insurers and their customers to be clear and transparent about policy offerings. This helps people to make informed decisions about the level of insurance cover they need and can afford."
The ACCC also found overall consumer complaints to the Private Health Insurance Ombudsman rose for the third consecutive financial year. However, the rise was by just 3.5 per cent, significantly lower than previous years (16 per cent in 2013-14 and 24.5 per cent in 2014-15). The nature of the complaints were highest regarding the benefits paid by insurers to consumers (more than 30 percent of total complaints in 2015-16). 
"The ACCC will continue to advocate for all private health insurers to clearly communicate important policy information to current and prospective members in a timely manner," Rickard said.
In March of this year, Australian Parliament's Senate agreed it would refer the value and affordability of private health insurance and out-of-pocket medical costs to the Senate Community Affairs References Committee from June 1, 2017. Submissions are still open until July 28, with the report due on November 27. 
Do you have private health insurance? Did you buy it specifically for what extras were included? 
Important information: The information provided on this website is of a general nature and for information purposes only. It does not take into account your objectives, financial situation or needs. It is not financial product advice and must not be relied upon as such. Before making any financial decision you should determine whether the information is appropriate in terms of your particular circumstances and seek advice from an independent licensed financial services professional.