Universal flu vaccine in the works 'could replace annual shots'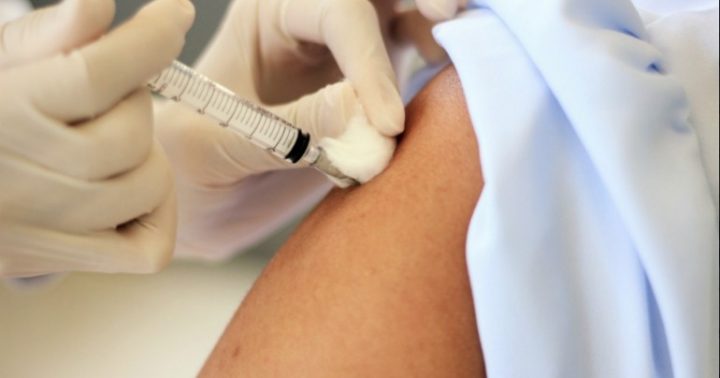 Scientists are working on a new "universal" flu vaccine they hope could one day replace annual shots altogether, and protect against the influenza A virus, currently spreading round the US.
Researchers at Georgia State University hope the new vaccine, if rolled out, would only need to be administered once or twice in someone's life, the Mail Online reports.
Currently, people need to get a new flu vaccination every year, with each one developed to match the virus that scientists predict will infect people – and that can affect how much protection each one offers. In fact, according to the site, this year's is only 34 percent effective against the H3N2 strain.
The new research, published in the journal Nature Communications, hopes to increase the reliability and reduce the amount of vaccines each person must have to protect themselves.
Read more: New flu vaccine free from today 
Ad. Article continues below.
"We're trying to develop a new vaccine approach that eliminates the need for vaccination every year," associate professor Boazhong Wang explained to the site. "You wouldn't need to change the vaccine type every year because it's universal and can protect against any influenza virus."
According to the site, the yearly flu jab targets protein "heads" which attack the body and make you feel ill. However, these can then mutate and create new strains, meaning the original vaccine is no longer effective.
Researchers have now used "double-layered protein nanoparticles" instead, to create longer-lasting immunity.
Read more: Revealed: Why the flu vaccine is less effective in older people
Testing the product for the first time, the team immunised mice twice with it, before exposing them to A viruses including H1N1, H3N2, H5N1 and H7N9. The tests found the vaccine provided complete protection, while reducing the virus in the lungs.
Ad. Article continues below.
However, this is a long way from being ready, and is yet to be tested on humans. Mr Wang urged people to still get the current flu vaccine, as it is expected to continue for several weeks.
While the new developments appear more promising than ever, infectious disease experts are reportedly sceptical over whether a vaccine will ever be able to fully protect against the flu.
The current aggressive strain of the virus has already killed 37 children and left thousands hospitalised, the Mail Online reports. 
Do you get an annual flu vaccine?
With Facebook removing news sites from your feeds we ask that you sign up for Starts at 60's emailers here. And to keep us on your wall, join some of our new Facebook groups and clubs:

News Junkies Club – Australia
News Junkies Club – USA 

See news on the change and links to all our other clubs and groups here.