How to connect with a loved one living with dementia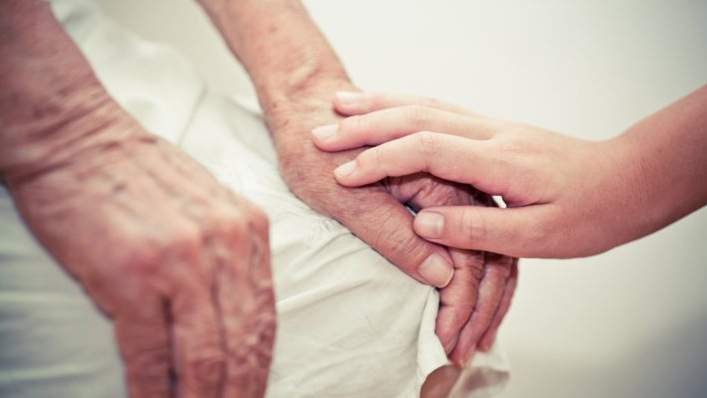 Few things are as distressing as seeing a friend or family member's capacities diminish; to see the boundaries of what they can accomplish narrow over time.
On the other hand, it has never been more important to maintain a social connection – for your sake as well as theirs. Dementia does not need to stop your loved one finding joy and meaning in life, nor should it prevent you from maintaining a close, rewarding bond with them.
September is Dementia Awareness Month and to mark its final days, we sat down with Bupa Aged Care's Head of Dementia services, Marg Ryan for some advice on ways to connect with our Greats living with Dementia.
Read on, and tell us in the comments below: do you have a loved one with dementia? What techniques have you used to connect with them?
Embrace the interests and activities they can still accomplish
Think about the topics, hobbies and quirks that make them a unique and interesting person. Consider what might tap into that same feeling of purpose and reward within the scope of their current abilities.
Ad. Article continues below.
If they love reading but are no longer able to, consider audiobooks. For former avid travelers, take walks to embrace a sense of exploration and discovery. Did they dance or paint? See if you can sit in classes and watch others perform these activities. Offer photo books and magazines related to these interests.
Learn as you go, be imaginative, and watch closely to see how they respond. It won't always be easy, and there will always be a degree of trial and error, but your options are never as limited as they might sometimes seem.
Help them try new things
While learning new skills can be difficult for somebody with dementia, new sensations and experiences can stimulate the brain in ways that can slow or prevent further decline.
Interesting sensory factors – sights, sounds, textures and smells – will help engage areas of the mind that might not otherwise stay active. Even something as simple or routine as brushing their hair can offer engaging and important stimulation.
Once again, keep a close eye on what does and doesn't work. Do your best to maintain a sense of empathy and be willing to explore new ideas, adapting as you go.
Ad. Article continues below.
Help them maintain a sense of purpose
Sometimes the simplest of tasks can make somebody feel useful, valued and loved. Look into basic, repetitive activities such as helping to prepare a particular part of lunch or hanging up clothes.
Avoid anything involving, clutter, multitasking or deadlines. Don't overwhelm them, don't stress them, and most importantly, don't make them feel like a burden.
Focus on living in the moment as you perform the task together. Even if the particular details may not be remembered, this positivity could have a genuine long-term benefit.
Be mindful of the time of day
Pay close attention to the times of day your loved one is most and least responsive. You may find patterns to help you identify the best times for routine activities. Try to find the best combination of activities that will help you both end the day on a positive note.
Give them the chance to express their emotions
Do what you can to connect your loved one to cherished memories and experiences from the past. Browsing through photo albums and memorabilia can be a powerful and rewarding experience for them.
Ad. Article continues below.
Interaction with children or pets is another great way to provide positive emotional contact. Musical stimulation is also a common emotional outlet worth exploring regularly.
Help others become understanding and supportive
It's important to make sure the other people in your loved one's life can benefit from your experience, whether in the form of information or emotional support.
Try to keep these other carers informed, writing out a plan or schedule if needed to allow for better consistency and gentler transitions.
Don't be afraid to ask for help
You are not alone, and there is no shortage of expert advice to guide you through the process.
Not sure where to start? Bupa's Blue Room website has resources and ideas on how to keep a close, meaningful relationship. Click here for more information on caring for your loved one.
Ad. Article continues below.
Do you have a friend or family member with dementia? How have you maintained a meaningful connection with them? Leave a comment below to share your advice with the Starts at 60 community.
This post is sponsored by Bupa as part of its #Caringforourgreats initiative. It was written as we feel it offers essential insights to a topic important to the Starts at 60 community. For more information on caring for those with dementia, please visit http://theblueroom.bupa.com.au/greats