Cher reveals the must-do move that keeps her hot at 71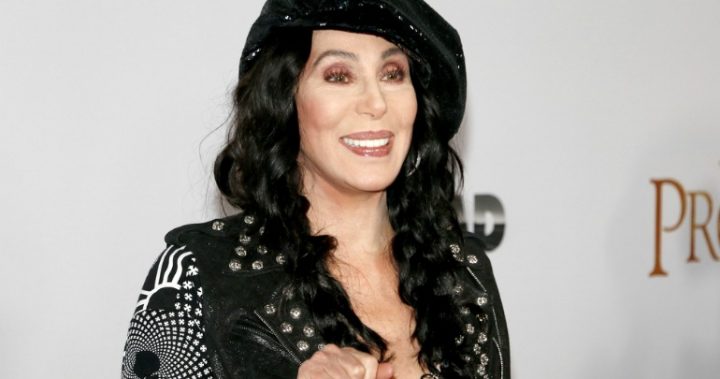 The fact that she can still fit in a version of her barely there 'If I Could Turn Back Time' outfit at the age of 71 is probably a giveaway that she likes a bit of exercise, but now Cher has revealed the tricky move that's kept her in shape as she's got older.
The singer swears by planks for keeping herself trim, saying that she can now hold the notoriously taxing position for up to five minutes.
"I started out with 30 seconds and I thought I was gonna die," she admits, though, in a new interview with People magazine.
It's just as well she's stayed pretty much the same size, because Cher also told People that she had kept all of her iconic costumes, storing them in a temperature-controlled unit so the fabric doesn't deteriorate.
Ad. Article continues below.
She donned a replica of her famous 'If I Could Turn Back Time' costume just in May, wowing the crowd at the Billboard Music Awards by performing in what amounted to a sheer black body stocking with strategically placed strips of material.
That said, the star herself  doesn't see herself getting back in to many of her eyebrow-raising numbers, noting that "there's a big difference between 106 [pounds or 48 kilograms] and 126 [pounds or 57kgs]".
Of her many costumes, Cher named her headine-making 1986 Academy Awards outfit, which featured a huge feathered headdress and bejewelled bra and matching skirt, as her all-time favourite.
"I love that outfit so much, it was so beautiful," she says. "If you saw that outfit in person it was just amazing."
Ad. Article continues below.
Other than her planks, though, Cher admits she's erratic with her grooming routine, saying she swaps between products but giving a shout-out to the teen acne brand Proactive, which she says has products she loves.
Nor does she fuss about her appearance when she's lounging around at home, preferring sweatshirts and leggings. "I'm kind of a bum," she laughs.
Do you have a tried-and-trusted method for keeping the weight off?