Parents, grandparents feeding Aussie kids rubbish: Study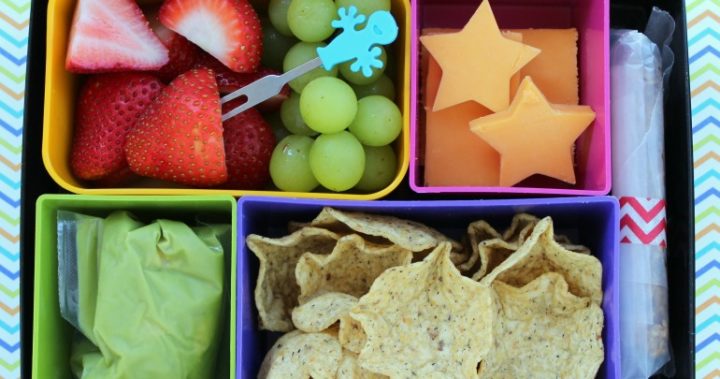 While supermarket shelves are stacked with health food products these days, an alarming new study from Melbourne has found Australian children aren't eating enough healthy food to meet dietary guidelines.
The research, published in the March edition of the Journal of Academy of Nutrition and Dietetics, found that while a small number of toddlers meet the guidelines, more are indulging in unhealthy options earlier than expected. Dr Alison Spence from the Institute for Physical Activity and Nutrition at Deakin University told Starts at 60 that some of the eating habits were particularly worrying.
"In this IPAN study, almost all children were eating too much junk food and too few vegetables. Junk foods, such as cakes, sweet biscuits or chips, are not recommended as part of children's diets before two years of age, yet most children were already having these foods at nine months of age," she explained. "By the time children were three and five years old, their intakes of these foods were well in excess of the upper recommended limit."
The findings are concerning considering the large role diet plays in determining both long and short-term health problems for children. 
Australia has a dietary guideline program for children, which provides the latest advice on foods they need for good health and wellbeing. The five guidelines cover an array of topics to ensure a child grows up healthy and strong. The first focuses on children eating nutritious foods and drinks that meet energy needs. Combined with regular physical activity, this diet should allow them to grow healthy and strong.
Ad. Article continues below.
Aussie toddlers are not eating enough veggies and 90% eat junk food regularly, according to a new study. pic.twitter.com/kNNn7AALHV

— Sunrise (@sunriseon7) March 11, 2018
Another encourages children to eat an array of different foods from the five main food groups. This includes fruits and vegetables that differ in colour; foods high in grain including breads, cereals, pastas and oats; lean meats and poultry, fish and eggs; milks, yoghurts and cheeses; and plenty of water. They also suggest that where possible, breastfeeding should be encouraged and supported for younger toddlers, while parents and grandparents are encouraged to prepare and store food as safely as possible.
The results of the study found that despite these lengthy guidelines, less than 10 per cent of the 467 child participants met the guidelines. The results found that more than 90 per cent of children met the fruit and vegetable guidelines up until nine months of age, but that things quickly decline as a child gets older.
Dr Spence said this could lead to an array of health problems.
Ad. Article continues below.
"Higher child intakes of junk foods are associated with overweight and obesity, as well as dental caries, and may displace more nutritious foods in the diet, such as fruits and vegetables," she said. "Vegetables provide key nutrients essential for good health, but this study showed that vegetable consumption was insufficient to meet Dietary Guidelines from as early as 18 months of age."
Children from higher socioeconomic backgrounds are more likely to consume healthier foods, although Dr Spence told Starts at 60 that it was an issue across the board.
"Children from lower socioeconomic backgrounds in general had poorer dietary intakes, with less vegetables and more junk foods than children from higher socioeconomic backgrounds. But given that so few children met the dietary guidelines across the board for these food groups, this data shows that these issues are widespread, and not unique to lower socioeconomic groups."
She added that grandparents can play a huge role in the health of their grandchildren. "Grandparents who are involved in looking after their grandchildren can play such an important role in setting up children's healthy eating habits," she said. "Grandparents, like parents, are role models to children – it probably comes as no surprise to know that kids are likely to want to eat the same things as the adults they are with."
Dr Spence suggested that grandparents and parents shouldn't use food as a reward. Instead, come up with other behaviour management strategies. Also, don't force children to eat vegetables and make it seem like a chore. It's better to provide healthy snacks throughout the day and let them eat when they have an appetite. Finally, try and involve grandchildren in the shopping experience. "Shopping, cooking and eating together are important activities which children and grandparents might share, and these can all be enjoyed with a focus on healthy foods – good for the grandparents as well as the grandkids," she said.
What do you think? What snacks do you feed your grandchildren? Do you think your grandkids have a healthy diet, or is there room for improvement?