How eating cheese daily can actually improve your health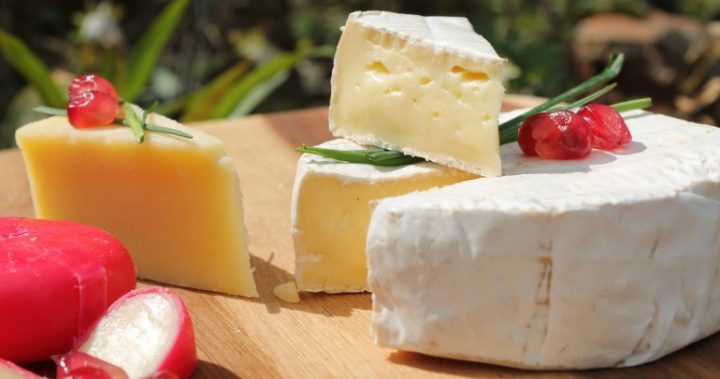 If you're the kind of person who loves cheese, here's some news that's going to brighten up your day.
New studies have found that eating a portion of the tasty food each day can actually improve your health.
In fact, adding just 40 grams to your daily diet can prevent your chances of developing heart disease.
While plenty of research has suggested that the tasty dairy product may not be great for us, the new findings will be music to the ears of cheese lovers.
The results from the research conducted at the Soochow University in Suzhou, China, found that while cheese does contain high levels of saturated fatty acids, it also contains nutrients that could be beneficial to our overall health.
Ad. Article continues below.
In addition to reducing the chance of heart disease by 14 per cent, it could also help when it comes to strokes. Eating the same amount has the potential to slash your chance of a stroke by 10 per cent.
The researchers came to their conclusion after analysing 15 different cheese studies from America and Europe. In total, the results drew data from around 200,000 people worldwide.
If you're sceptical of the study, there are more out there that support similar claims.
For example, a Reading University study released in May suggested that because cheese has such a high calcium content, it overrides the high levels of saturated fat.
In that study, nutrition scientist in IFNH Jing Guo said that consuming lots of dairy products such as cheese didn't have negative health risks.
Ad. Article continues below.
"This latest analysis provides further evidence that a diet that is high in dairy foods is not necessarily damaging to health," he said.
"The number of participants in particular gives us a really clear global picture of the neutral association of dairy on heart disease risk, and some indications about the potentially beneficial effect of fermented dairy on heart health, although further studies are needed to confirm this."
So which cheeses are better for you?
While it may be easier to reach for a cheese slice or to melt some grated cheese, Joel Feren from the Dietitian's Association of Australia explained to Body and Soul that there are healthier options.
"If you're after lower fat cheeses the best two would be ricotta and feta cheese," he said.
Ad. Article continues below.
He also warned that the creamier cheeses like camembert and brie are high in fat and are probably the best ones to stay away from.
As it stands, the average Aussie only consumes around 40 grams of cheese a day, but Feren added that it's the way we eat it that can cause health problems.
"If you're looking at nachos with melted cheese, it's probably the nachos making the problem because it's just empty calories and it won't provide us with much nutrition," he said.
What do you think of the findings? Are you a cheese fan and do you think it could actually be better for your health?