Pet care going to pot; the medicinal cannabis variety.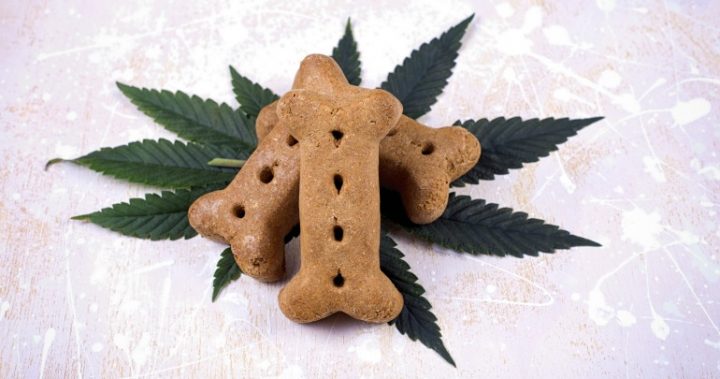 Pot for your pooch.
It is the revolutionary new veterinary health care option that could soon be available around the world.
Creso Pharma has announced they have obtained the first ever registration with the European Union for animal feed nutraceutical products. That is, a medicinal cannabis product for dogs and horses.
The food additives are designed to treat pet ailments like anxiety, phobias to noise, diabetes and chronic pain.
Medicinal cannabis is already gaining popularity in the US, with the use of Cannabidiol products that are non-psychoactive, thus not producing a 'high'.
Ad. Article continues below.
While there are warnings that cannabis can be toxic to animals if eaten in a non-medicinal form, one Australian vet is already trialling medicinal cannabis with remarkable results, the Sydney Morning Herald reports.
Edward Bassingthwaighte said he used products with small traces of Cannabidiol on animals and said several had responded very strongly,
"I've seen significant improvements on arthritis, and infirmities of age," Mr Bassingthwaighte said.
Cannabidiol is legally approved for use on animals if prescribed by a vet, but importing them requires further permissions. 
Although the Creso Pharma products are still in the early stages it is expected they will break into what is already a very lucrative pet market.
Ad. Article continues below.
In 2015 the global veterinary health care market was an estimated US$25 billion.
It is expected this will grow to be worth US$39.7 billion by 2021.
Creso Pharma aims to lead the field in cannabis derived therapeutic grade nutraceutical products for human and animal health.
A spokeswoman for the company said it was unsure, given current legislation, if their animal health products would immediately be legal in Australia.
What do you think of this idea. Would you consider using medicinal cannabis on your pet?