Overcome these roadblocks to sex, and reignite your love life after 60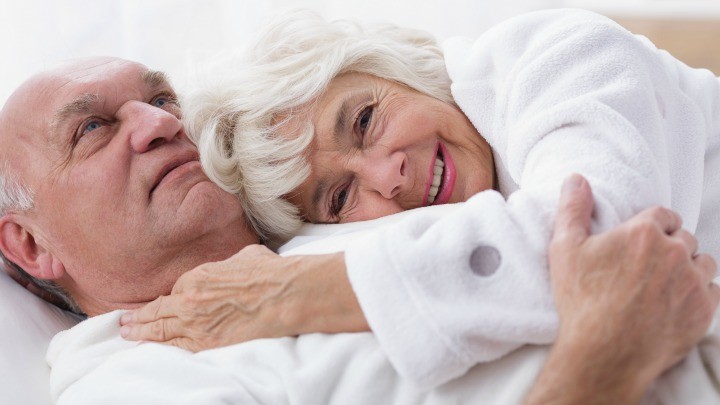 It's normal to encounter roadblocks to sex after the age of 60. Whilst men can often take Viagra to address their libido, the mechanics of sex are more delicate for women. Fortunately, there are simple ways to overcome these common problems getting in the way of great sex!
1. Vaginal dryness
Lubricants and moisturisers are the most efficient way to treat vaginal dryness, allowing you to enjoy sex again. There isn't much to be coy about, just hunt down Astroglide or K-Y jelly at your local pharmacy. Alternatively, you can order lubricants online for extra discreetness. The best lubricants are water-based and contain natural ingredients. Whilst good moisturisers can relieve vaginal dryness for up to three days.
2. Erectile dysfunction
Viagra is the obvious solution when it comes to erectile dysfunction, and it's easy to buy at your local pharmacy or grocery store. There are also natural alternatives known for improving male performance including bananas (which contain the boosting enzyme bromelain) and watermelon (with antioxidants that improve circulation throughout the body).
Ad. Article continues below.
3. Fatigue
As we get older, it's normal to feel sleepy and not aroused when bedtime finally arrives. Instead, try flipping your sexual schedule around and aim for morning sessions. Having sex after you've exercised will also ensure you're feeling alert, as your body will be bursting with endorphins and circulation will be elevated.
4. Aches and pains
After the age of sixty, certain muscular aches and pains can make sex physically painful. Try initiating sex with a gentle, sensual massage to help relax the body and offer pain relief. Talk about sexual positions that will be comfortable for both you and your partner, and if it's been a while, approach sex slowly.
5. Confidence and self-awareness
Most of us feel that everything "heads south" after the age of sixty, but that doesn't mean we should let our personal confidence dwindle. In fact, a recent survey by the National Council on Aging revealed that approximately 70% of people aged over 60 believe their sex lives are better than ever. To boost your confidence before entering the bedroom, take a bubble bath, paint your fingernails and spritz some perfume. These little touches will help you feel attractive and sexy!
How do you keep your love-life spicy after the age of 60? Will you be integrating any of these ideas in future?