Over half of Australians don't do this... do you?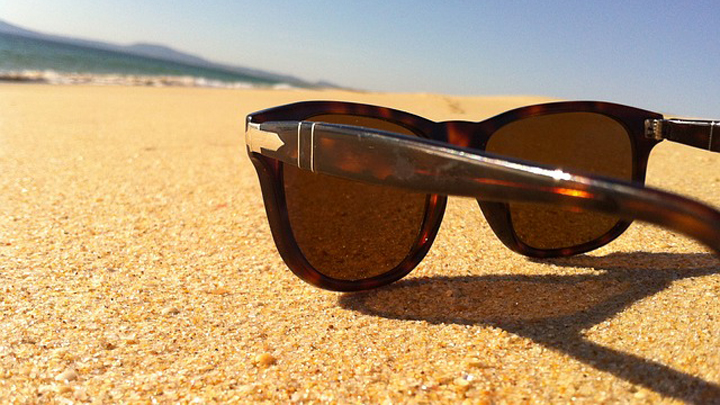 Australia is known as the sunburnt country – and for good reason. We have the highest skin cancer rate in the world and we, the Australian people, are four times more likely to develop skin cancer than any other form of cancer. It sounds pretty sinister, but we take a number of precautionary steps to prevent this from happening.
We wear hats, protective clothing, avoid the sun between 10am and 3pm, we zinc and sunscreen and we even have UV protected windows on cars and buildings. But there is one thing we are forgetting to do and it is very important… We aren't properly protecting our eyes from the sun.
In a survey by Specsavers, research found that 57% of Australians do not prioritise UV protection for their eyes. Over one third of the Australian population do not know how to determine if sunglasses offer UV protection and only 4% of Aussies check whether the lenses meet with Australian standards.
Sun damage to the eye area can cause big issues. Mr Larsen, Specsavers Optometrist and Director of Professional Services has said, "Although the eyelid is designed to protect the eye, the skin is very thin and contains fragile tissues that can be damaged by UV light. UV damage to the eye and eyelid can cause serious conditions such as eyelid skin cancers, melanoma, conjunctival cancers, macular degeneration and more."
We already know that as we age our eyes become more and more fragile on their own, so why are we taking unnecessary risk when it is such an important part of our body, health and quality of life?
Ad. Article continues below.
It is so important that we all understand how to protect our eyes properly from the sun. Make sure we use a gentle, sensitive skin sunscreen around the area, wear broad brim hats that cover our faces enough and make the most of UV protection eye wear.
Specsavers has shared some advice on how to check for UV protection in prescription sunglasses:
Ensure your prescription sunglasses fit correctly on your face and give good coverage
Ask your optometrist if the frames offer good UV protection that is in line with the Australian Standard
If you are suffering from blurred, glary or patchy vision, red eyes, eye irritation, ache or pain, lumps, bumps, spots or scales in the eye or on the eye lid, make sure you see your optometrist immediately. These are all potential symptoms of sun damage to the eye and should be treated as soon as possible.
Tell us, when was the last time you had your eyes checked? How is your eye health at the moment?