Opt-out eHealth system for everyone in new Budget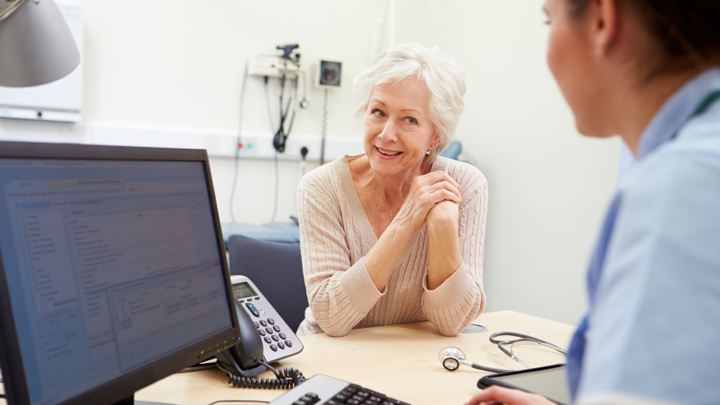 It's been a slow start for the Government's eHealth record but under proposed changes, we could all soon have an electronic health record that would become opt-out instead of opt-in, as it currently is.
According to the eHealth website, eHealth is "a personally controlled….secure online summary of your health information.
You control what goes into it, and who is allowed to access it. Your eHealth record allows you and your doctors, hospitals and other healthcare providers to view and share your health information to provide you with the best possible care".
With this considered, should we be able to still be given the choice, or should we get with the times and make everything digital, and available.
Sometimes our usual doctor isn't available and we have to see another at a another clinic, and it can be difficult for them to know all of our medical history, but with this eHealth system, there would be synchronicity no matter where you went in the country.
Ad. Article continues below.
ABC reports Health Minister Sussan Ley said research showed the best way was to put everyone on the system by default and if a person did not want to be on the system, they would need to opt out.
"A personally controlled electronic health record is theirs," she said.
"It's not going to be out of their control and we are going to give the community the confidence they need".
A 2014 review of the electronic health records system found significant issues with the current opt-in system and lack of information to those who would benefit from the records the most.
"Trialling an opt-out model means we can do it carefully, methodically and ensure the appropriate protections are in place to give patients peace of mind," Ms Ley said.
Ad. Article continues below.
"It's vital as you move between different clinicians in the health system that everyone has that information".
If a patient does not wish to show parts of the record, that is their right, as the health record is completely user controlled.
According to the ABC, funding of $485 million for the eHealth record will be announced tomorrow in the Budget, and the fully functioning system could save $2.5 billion per year.
Tell us, would you be happy with this new system if it was opt-out? Do you want an eHealth record? Or do you already have one?