Oprah reveals her secret to a healthy and happy lifestyle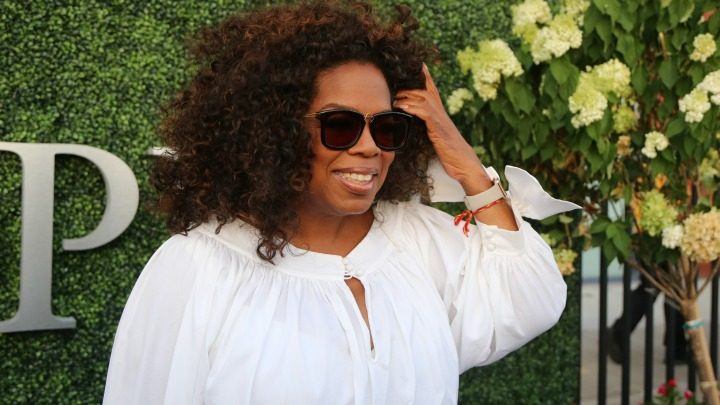 If you've ever faced a battle with food and dieting then you have something in common with Oprah Winfrey.
The media mogul has been more than open about her health journey struggles and has tried so many diets — most of which have failed — over the last couple of decades. However, now she reveals that for the fist time in her life she has found the balance she's been looking for.
Chances are you like food. So does Oprah. Just like Oprah you'd know how hard it is to stop eating the things you love, which is probably why you get depressed and unhappy trying to sustain such a lifestyle for a long period of time.
Perhaps most successful for the star has been the time spent on Weight Watchers' 'Beyond the Scale' program, and now she's come out saying she'll be "counting points for the rest of my life".
That might well be the case, but Oprah is also quick to point out that if you're going to have something indulgent it is best not to beat yourself up about it. No kidding!
Ad. Article continues below.
"The other night I'm out, and I have a couple of spoonfuls of something I normally wouldn't if I was really on point that day, but it's a couple of spoonfuls and not the whole bowl. And it's okay because tomorrow is another day, so then I would just pull back on what I was eating the next day, and balance the night before," she said. "You don't have to feel like, 'Oh I shouldn't have eaten that biscuit!' "
The point is, you don't have to be perfect when it comes to your diet and lifestyle. If you want to eat KFC, that's okay. Go ahead and get out for a walk, terrific! If you can offset the indulgence with a bit of exercise then you shouldn't have to completely eliminate your favourite foods or meals to live a healthy life.
"I had to get to be 62 to figure it out," Oprah says, which goes to show you shouldn't panic if you're struggling because — like Oprah — you are only human.
Have you struggled with your weight over the years? What things have you done to lead a balanced and happy lifestyle?