Only 1 in 5 Australian men are the happiest they've ever been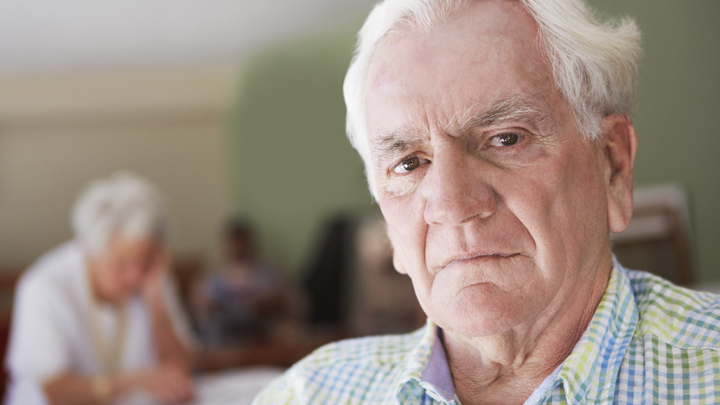 Is this the happiest time of your life? Were you happy when you were younger or do you think your best days are ahead? According to new research by the Movember Foundation, only 1 in 5 Australian men believe they are at the happiest and healthiest point in their lives.
It is Mental Health Week and among the many mental health topics, one of the most overlooked is the depression that so many men suffer from. This week in the media we have seen a man take his own life after killing his girlfriend, alerting us to the toll that mental disorders can have on men and those around them. While that is an extreme example, this new research is a reminder that not every man is as content as they say they are, or as they seem.
The study of more than 1,500 Australian men also found that men were at their mental worst as they aged. Movember Foundation Asia Pacific director Jeremy Macvean told The Daily Mail that the results indicated more needed to be done to change the attitudes of men towards mental health.
There's no doubt that men feel pressures and demands from society and their peers, and whether they are real or perceived, they can have a tragic effect on a man's mental health. According to the Black Dog Institute, "men are at greatest risk of suicide but least likely to seek help. In 2010, men accounted for over three-quarters (76.9%) of deaths from suicide [and] an estimated 72% of males don't seek help for mental disorders". These are real numbers and it again really shows how crucial it is to take the time to listen to your partner and friends, male or female. Even just genuinely asking if they're okay can be that one question that could save them.
Ad. Article continues below.
And even though we are talking about men's health more, Jeremy said that there was still a long way to go – men are still preferring to Google symptoms of a mental disorder than talk to friends, and would rather confide in a doctor than a partner. He said, "We want every man across the country to take their health more seriously – mental as well as physical".
Movember is a great Australia-wide campaign that raises awareness for prostate and testicular cancer, as well as mental health problems, by asking participants to grow a mo' in November and spread the word – no doubt you've heard of it. It's fun ideas like this that can relax that pressures for men and get them talking about what matters. I know a family friend who last year grew a moustache and when asked what it was for, he would take the person aside and explain his situation – he had recovered from testicular cancer at age 35, and had depression in his recovery. I think another young man hearing this strong, blokey guy talk about serious issues in such an open way was really inspiring. And if that can help to change these statistics, I think we should try to open up that dialogue a bit more with our mates.
Do you feel like you're at your happiest, male or female? Have you felt happier? What do you do or where do you turn when you are feeling down?