'One easy bowel cancer test saved my life, and my sister's life too'
Sponsored Content
Health
10 months ago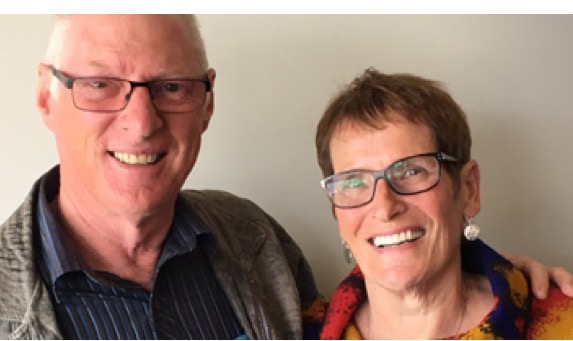 Siblings Charlie Speirs and Marg Speed owe their lives to one simple bowel cancer screening test.
It's free, easy to use, and as the Victorian brother and sister learned, it may save more lives than just your own.
Charlie was 60 and feeling 100 per cent heathy with no obvious symptoms when he completed his third test – he'd used the test kits twice before because all Australians are eligible to have them posted out at no cost from the age of 50.
The bowel cancer home screening test is highly effective because it can help to identify bowel cancer before any obvious symptoms appear. That's because it looks for traces of blood in the faeces that are invisible to the eye, but could be a sign of bowel cancer.
When bowel cancer is identified early the likelihood it can be successfully treated is high. In fact, if bowel cancer is detected at stages 1 or 2, the chance of survival sits at 98 and 90 per cent respectively.
Charlie's test came back positive and he was referred for further testing, which revealed that he had bowel cancer. Because the cancer was detected at an early stage, he required surgery and a low dose of preventative chemotherapy.
But it was a diagnosis that didn't just save Charlie from aggressive chemotherapy and treatment – it also potentially saved his sister's life.
As bowel cancer can run in the family, Charlie's medical team encouraged his family to undergo screening. His sister Marg, who was 57 at the time, was tested, and found to have stage 3 bowel cancer, which was more advanced and aggressive than Charlie's.
While survival rates are high when bowel cancer is found early, it drops significantly to 71 per cent for stage 3 cancer, and as low as 15 per cent for stage 4.
She underwent surgery and chemotherapy and it was successful. Six years on, she is in remission.
Marg was lucky. If Charlie's experience didn't lead to her own screening test, her diagnosis may have come too late. Instead, the home screening has potentially allowed them both to continue to living healthy lives with their families.
Today, the siblings are supporting Cancer Council Victoria's new bowel screening campaign by encouraging anyone aged between 50 and 74 to do the home screening test.
Currently only 40 per cent of people complete the home screening test, which is mailed for free to eligible people aged 50 to 74 as part of the National Bowel Cancer Screening Program.
Cancer Council Victoria hopes that the new campaign – running on TV, radio and online throughout August and September – could lead to an extra 20,000 Victorians screening for bowel cancer in 2017, potentially saving thousands of people from extended chemotherapy or radiotherapy.
Modelling by Cancer Council Australia shows that if bowel cancer screening participation continues to increase to 60 percent by 2020, as many as 83,700 premature bowel cancer deaths could be prevented over the next two decades.
Bowel cancer has an enormous impact on the community, claiming the lives of 80 Australians every week.
But, as Charlie and Marg know, many of these cases can be prevented through bowel cancer screening.
Have you received your free bowel cancer screening kit yet? Will you use it?
To find out when you will receive a free test visit the National Bowel Cancer Screening Program website, or call the InfoLine on 1800 118 868.