New study finds this is the key to managing Type-2 diabetes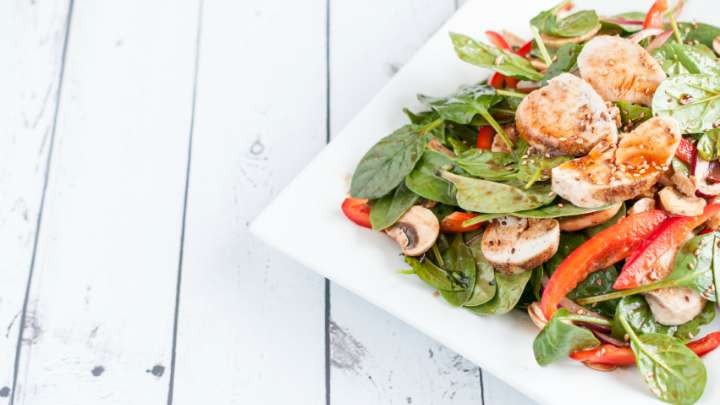 More than 350 million people around the world lie with type-2 diabetes and the condition is particularly rampant in developed nations like the US and Australia.
Sometimes labelled as a "lifestyle" disease, type-2 diabetes is best managed with diet and lifestyle factor, which work together to maintain blood sugar at a safe, comfortable level.
The typical recommendation for people with this condition is to eat a healthy diet and avoid sugar and refined carbohydrates, along with saturated fat. But a growing body of research is pointing to a new diet plan that could have dramatic results, both for the health of diabetics and the costs of the disease on the economy.
Drawing on this research, an Australian team of researchers has conducted a small trial with big results.
The researchers say a healthy diet for type-2 diabetes involves more than simply cutting out sugar, they say it could mean cutting right back on the most common form of sugar, that is, carbohydrates – even the "good" ones.
Ad. Article continues below.
"While excessive sugar will no doubt increase blood sugar levels, especially if you're having sweetened drinks, any source of carbohydrate will have the same effect. This includes anything that contains flour, rice or pasta, as well as fruit and potato," says the team from CSIRO and the South Australian Health & Medical Research Institute.
New data based on high-quality research "strongly suggests" restricting carbs and moderately increasing protein and unsaturated fat intake may have further benefits for controlling type 2 diabetes and reducing the risk of complications from the disease.
The researchers have returned to a "Mediterranean" style diet – which has low carbohydrate, high protein and includes a lot of vegetables, nuts, lean meats and healthy fats – in combination with exercise. They assigned 115 adults with type 2 diabetes to two different weight-loss programs.
One group followed a very low-carbohydrate and high-protein diet for 24 weeks. The other had a higher carbohydrate, but still low GI, diet.
"Early results have been ground-breaking; our diet is better at improving diabetes control compared to traditional weight-loss diets. But its most striking benefit is that it reduces the amount of medication someone with diabetes has to take by half. This reduction was three times greater than for people who followed the lifestyle program that incorporates a traditional high-carbohydrate diet plan."
Ad. Article continues below.
The very low-carb diet also showed an improvement in blood cholesterol, increasing the levels of good (HDL) cholesterol and decreasing triglyceride (blood fat) to a greater extent than the traditional high-carbohydrate, low-fat diet.
Another great benefit of the low-carb, high-protein and high-unsaturated-fat diet was that it meant participants' blood sugar levels remained more stable throughout the day, requiring less  medication.
"Our findings suggest that, by implementing a lifestyle program incorporating a healthy low-carbohydrate, high-protein, high-unsaturated-fat diet at a national level, the country could save up to A$250 million annually through reductions in diabetes-related medication alone," say the researchers.
What are your thoughts on this proposed new diet? Could it help you? 
It's National Diabetes week. If you know someone who could benefit from this information, be sure to share it!